Top Story
Jabil Offers Comprehensive Materials Services for 3D Printing
February 12, 2019
Engineering services and new innovation center can accelerate materials development.
Essentium, eSUN and Polymaker join Ultimaker Material Alliance Program
February 21, 2019
The Ultimaker Material Alliance Program is designed to further expand the choice of materials and applications for FFF 3D printing in a wide variety of industries.
Desktop Metal Launches 316L Stainless Steel for Various Environments
February 15, 2019
316L joins Desktop Metal's expanding metal 3D printing materials library for the Studio System.
Jabil Offers Comprehensive Materials Services for 3D Printing
February 12, 2019
Engineering services and new innovation center can accelerate materials development.
EOS Acquires Vulcan Labs
February 12, 2019
With acquisition, EOS aims to enhance its additive manufacturing talent pool, to continue to deliver custom solutions, augment R&D and drive commercialization of EOS 3D printing platforms.
Rize Receives Frost & Sullivan Award for Best Practices in Technology Innovation for Zero-Emissions Polymer Additive Manufacturing
February 11, 2019
Award given to Rize for technology innovation best practices for zero-emissions polymer additive manufacturing.
America Makes Announces Qualified Database of Material Properties for FDM Additive Manufacturing of Resin
February 8, 2019
Database released to the Institute and its members to enable use of ULTEM 9085 Resin for aerospace interiors.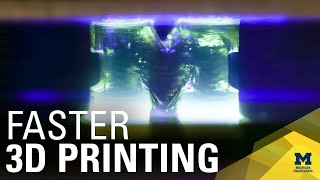 University of Michigan Researchers Tout High-Speed 3D Printing Approach
February 6, 2019
The process employs dual light sources in place of an oxygen membrane to print at 100 times the print speed of conventional offerings.
Solvay Expands Polymers Offering for 3D Printing Simulation
February 1, 2019
Solvay adds two new materials to e-Xstream engineering's latest release of additive manufacturing software. 
EWI Adopts Granta MI System to Enhance Additive Manufacturing Efficiencies
January 29, 2019
Materials information management system designed to help boost standards development in the AM community.
ADAPT Consortium Looks to the Future of Additive Manufacturing
January 28, 2019
MIT's new initiative brings together manufacturers, 3D printing companies, academics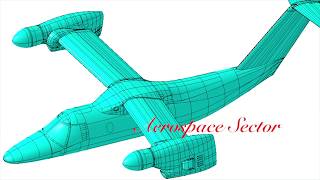 Partner Content
AW609 TiltRotor Wind Tunnel Testing via Composite 3D Printing
January 28, 2019
CRP Technology's Windform XT 2.0 carbon-composite material was used to create the wind tunnel testing model via selective laser sintering in just four days.
ANSYS Inks Agreement to Buy Granta Design
January 24, 2019
Acquisition will give customers access to source of intelligence for materials selection and management.
Jabil Integrates Engineered Materials and 3D Printing Machines with Processes
January 23, 2019
Jabil will evaluate, qualify and validate materials alongside certified machines and processes as part of an integrated solution that matches specific part performance with application requirements. 
Oak Ridge Creates Renewable Composite Material with Lignin
January 20, 2019
ORNL creates printable composite material using biofuel byproduct.
Granta MI Version 12 Now on Shelves
January 3, 2019
Software contains new features for additive manufacturing, compliance, product lifecycle management support and more.
Latest News
The Franklin Institute and TE Connectivity Collaborate on Tech Studio
Partnership connects the development and facilitation of interactive exhibit space with hands-on design and...
Air Force Readies Rapid Parts Replacement for Takeoff
The USAF is exploring how to leverage DLP 3D printing technology as a lean...
Contex Completes the HD Ultra X Scanner Series with Two Models
The series now includes 36- and 42-in. models, completing the range of scanning solutions...
Editor's Picks: February 14-20, 2019
One of the picks will be chosen as DE's Editor's Pick of...
All posts