Top Story
Coronavirus Updates: Latest Tech Show Cancellations or Postponements
Periodically updated list of engineering, manufacturing, and technology shows cancelled or postponed due to coronavirus concerns
In this webinar, you'll learn how GPU technology is enabling a new era of product design and engineering.
Resources
How NVIDIA QUADRO RTX is Transforming Architectural Visualization
Through their Turing architecture, NVIDIA Quadro RTX GPUs are changing the way that architectural professionals work.
More Graphics Resources
High-Performance Radeon Pros
June 15, 2020
We compare the AMD Radeon Pro WX 8200 and W5700 GPUs.
Sponsored Content
Acceleration of Real-Time Rendering in Design
June 12, 2020
Faster GPUs and real-time raytracing are making it easier for engineers to enable visualization throughout the design process.
Sponsored Content
Large CAD Model Challenges
June 12, 2020
Software enhancements, hardware upgrades help engineers boost productivity while managing larger models.
No One-Size-Fits-All Optimal System
April 15, 2020
Software use and workload should determine IT manager workstation selection.
BOXX Introduces New NVIDIA-Powered Data Center System and More at GTC Digital
March 27, 2020
Multiple NVIDIA Quadro GPUs accelerate high-performance computing applications.
Sponsored Content
Getting Comfortable with AI-Assisted Design
March 9, 2020
Generative design technology is gaining acceptance as software vendors leverage GPU acceleration.
AMD CPUs and Radeon GPUs Enable El Capitan Supercomputer to Break 2 Exaflops Barrier
March 6, 2020
El Capitan is set to be the second all AMD CPU and GPU exascale system in the U.S.
HPC Transforms 3D Printing
March 1, 2020
Design for additive manufacturing is pushing more companies to tap into cloud and high-performance computing resources.
The Expanding Role of GPUs in Simulation
March 1, 2020
Legacy code is slower to move to the GPU; a hybrid strategy is recommended.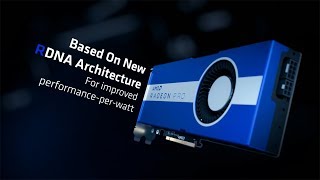 New GPU Enters the 7nm Realm 
December 11, 2019
The graphics processing unit can do more work per watt and do it faster than the previous generation technology.
Sponsored Content
Editor's Pick: Engineering GPU with World-First Specs 
December 11, 2019
AMD Radeon Pro W5700 is a professional PC workstation graphics card designed for 3D designers and engineers using 7nm technology.
Getting Graphic
December 1, 2019
Intel is joining the discrete GPU market. Here's how to follow the latest news and announcements from the chipmaker.
Sponsored Content
Productivity Study: ANSYS Mechanical
November 30, 2019
Simulation run times are up to 4.8 times faster using a current workstation equipped with a powerful GPU compared to an older system.
NVIDIA Announces Scalable GPU-Accelerated Supercomputer in the Microsoft Azure Cloud
November 21, 2019
New Microsoft Azure NDv2 supersized instance can scale to hundreds of interconnected NVIDIA Tensor Core GPUs for complex AI and high-performance computing applications.
BOXX Debuts RAXX P6G Jupiter System at Autodesk University
November 21, 2019
System features a 2nd generation, 64-core, AMD EPYC processor and up to 16 NVIDIA Quadro RTX or Tesla graphics processing units.
Latest News
Embry-Riddle EcoCAR Team Thrive Despite Shutdown
Embry-Riddle EcoCAR engineering team adapts to remote collaboration, wins Best Final Technical Report award
Dyndrite Developer Council Adds New Additive Manufacturing Vendors
The council was formed to help evolve the Dyndrite platform and industry standards.
PTC Offers Enterprise Version of Onshape Education Suite for Free
The cloud-based, Enterprise plan is designed for wide-scale implementation across global K-12 schools and universities to aid remote learning.
BEAMIT, ZARE Announce Merger
Italian additive manufacturing specialists combine metal printing, service bureau operations.
All posts