Top Story
Weaving Materials into the Design Workflow
January 1, 2019
Advances in materials science offer promises of part quality improvement at the microstructure level.
Granta MI Version 12 Now on Shelves
January 3, 2019
Software contains new features for additive manufacturing, compliance, product lifecycle management support and more.
Weaving Materials into the Design Workflow
January 1, 2019
Advances in materials science offer promises of part quality improvement at the microstructure level.
To 3D Print, or Not to 3D Print?
January 1, 2019
Consider the application, volume requirements and operational efficiencies.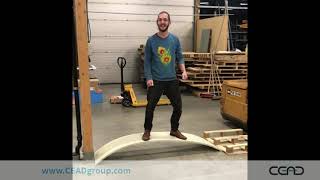 CEAD Sets Sail With Large-scale Continuous Fiber Printing
December 26, 2018
CEAD Group's CFAM Prime 3D printer brings continuous fiber printing for composite applications to an industrial scale.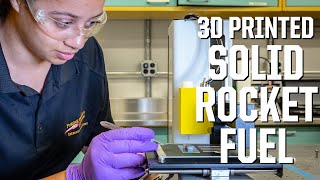 Purdue Start-Up Targets Defense Applications
December 18, 2018
Process allows for the printing of thick materials with high levels of precision by applying ultrasonic vibrations to the nozzle to reduce friction and allow for smooth materials flow.
Canon Releases New Ceramic Print Material, Technology
December 18, 2018
The new material and printing solution enable higher accuracy in ceramic parts production
Markforged Launches H13 Tool Steel for High-strength, High-temp Tooling Applications
December 14, 2018
The expansion into H13 will enable customers to print parts in high-strength, high-temperature applications such as metal forming tools, dies and punches, and hardened inserts for fixtures, the company reports.
EOS Unveils the Integra P400
December 11, 2018
Integra P 400 was built specifically to develop and process new polymers.
Stratasys Debuts Advanced Elastomers and Materials for its Machinery
December 4, 2018
Built for F123 machines, new thermoplastics from Stratasys offer elasticity and durability with soluble support; bright colors boost prototypes on J750 and J735 3D printers, according to Stratasys.
BASF 3D Printing Solutions Announces Strategic Alliances for 3D Printing
December 4, 2018
The BASF subsidiary has also established several new partnerships for the development and distribution of 3D printing solutions and products.
AMMP Center to Support 3D Printing for Defense
December 3, 2018
The project will leverage additive manufacturing to reduce costs, accelerate production, and explore new materials for weapons systems and parts manufacturing.
NASA Grant Funds 3D Print Modeling
December 2, 2018
University of Pittsburgh, QuesTek team to improve part quality via better computer modeling.
Hyperloop Accelerates Toward its Future
December 1, 2018
Although years from commercial viability, hyperloop development projects are well underway as engineers build on existing technologies.
Sinterit Launches Soft TPU Used in Small SLS 3D Printers
November 26, 2018
Flexa Soft, from Sinterit, has a low hardness (measured in Shore A type scale) for this material range and wide usability, according to the company.
Stratasys Announces Four New Products
November 26, 2018
Among other product innovations, now it's possible to create production parts durable enough for aerospace, withstanding temperatures of up to 302 degrees F (150 degrees C), while delivering a lighter, cheaper, faster alternative to aluminum and steel.
Latest News
Sponsored Content
Editor's Pick: Machine Learning Boosts Modeling Methods
Automating your simulation workflows can help speed optimal design discovery.
Process Integration and Design Optimization Platform Updated
Optimus Rev. 2018.1 introduces modeling methods augmented with machine learning
Hensoldt Purchases Nano Dimension DragonFly Pro System
Early DragonFly Adopter Hensoldt uses Nano Dimension's precision additive manufacturing platform for printed...
Soler & Palau selects CORTIME for Design Exploration in SolidWorks
Soler & Palau is immersed in the development of efficient ventilation products and systems into...
All posts