Top Story
AWE Online: Unity Unveils MARS, HP Showcases Reverb G2, Scent-integrated VR, more
The AR, VR, and MR conference AWE attracts vendors with new products, panelists discuss how the COVID-19 shutdowns accelerate AR, VR, MR technology adoption
KeyShot World 2020 switches to virtual event.
Resources
How NVIDIA QUADRO RTX is Transforming Architectural Visualization
Through their Turing architecture, NVIDIA Quadro RTX GPUs are changing the way that architectural professionals work.
More Visualization Resources
Featured Companies
VCollab helps manufacturers realize the full benefits of simulation by making actionable, 3D simulation insights easily accessible to anyone in...
More about
ODA Adds Shadow Support to Visualize SDK 
May 29, 2020
Visualize SDK offers more realistic scene rendering for engineering applications.
Sponsored Content
Data Science Finds New Role in the Fight Against COVID-19
May 26, 2020
GPU-accelerated data visualization and analysis could lead to a better understanding of the virus.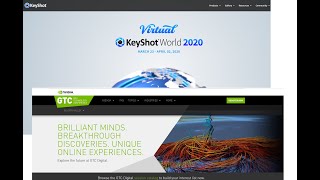 NVIDIA GTC and KeyShot World Go Virtual, 3D Printing Rushes to Produce PPE, More
March 26, 2020
Tech conferences switch to virtual events under lockdown, additive manufacturers spring into action to fight virusoutbreak
TechSoft 3D Launches Innovation Lab
March 17, 2020
HOOPS SDK developer offers online resource center
CoreTechnologie Launches Simplified CAD Models for Digital Factory Planning
February 24, 2020
The Simplifier enables a smooth and fast processing of large CAD models.
Arvizio Launches XR Connect
February 17, 2020
Multi-User XR now available for CAD, BIM and Point Cloud Visualization with Magic Leap 1, HoloLens 2 and Mobile AR.
Editor's Pick: Using Simulation Data to Create Testing and Training Environments 
January 8, 2020
With the new CM Labs Vortex Studio 2019c, Vortex Studio users can now publish and connect simulations with the Unreal Engine, a popular choice for developing enterprise virtual reality environments.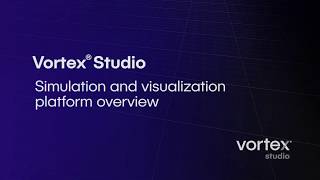 CM Labs Releases Vortex Studio Update 2019c 
December 17, 2019
Vortex Studio 2019c features integration with Unreal Engine and vessel simulation capabilities from MARIN and more.
Looking Glass Factory Launches Oversize Holographic Display
November 12, 2019
Looking Glass Factory releases 32-in. holographic display called Looking Glass 8K
Luxion Releases KeyShot 9
November 8, 2019
KeyShot 9 brings an array of advanced technology and features, such as one-click GPU-accelerated real-time ray tracing and artificial intelligence denoise.
ModuleWorks Unveils Visual Twin
November 1, 2019
Visual Twin combines the ModuleWorks simulation components with computer graphics to achieve a new level of realism. 
PTC Secures Top Spot in ABI Research's Enterprise AR Platform Assessment
October 30, 2019
The Enterprise AR Platforms assessment analyzed eight AR platform players operating today: PTC, Ubimax, RE'FLEKT, Atheer, Upskill, ScopeAR, Librestream and Fieldbit.
Moffitt Streamlines Custom Vent Designs With Discovery Live
October 16, 2019
With ANSYS real-time simulation, customers can visualize natural ventilation solutions quickly, shortening design cycles and accelerating sales.
Product Realization and Visualization Software in your Pocket  
October 9, 2019
CAD Schroer i4 AR-Viewer for smartphones enables complex 3D models to be viewed as they would appear in a real-world environment. 
Editor's Pick: A Simple and Useful Tool for Product Visualization 
October 9, 2019
CAD Schroer i4 AR-Viewer for smartphones extends company's expertise to product visualization beyond the bounds of typical CAD software. 
Latest News
Saratech acquires Apex DMS Inc., a Siemens PLM software business, from the Sconce Group
Apex DMS is a Siemens PLM software business, from the Sconce Group.
Siemens Updates Simcenter System Simulation Solutions
These system simulation solutions help enable engineers to rapidly build models before the first physical prototype becomes available.
DE Podcast: Analyst Jon Peddie Explains COVID-19's Effect on the GPU Market
JPR releases graphics market report for 2020 Q1, shipments down, growth blunted by Coronavirus and shutdowns
Mastercam 2021 is Now Released
CAD/CAM developments streamline the manufacturing process from job setup to job completion.
All posts