Top Story
Digital Twins Coming Into Focus
Augmented and virtual reality can help users better understand complex digital twin data.
More CAD, CAE vendors decide to leverage GPUs in product offerings.
Resources
How NVIDIA QUADRO RTX is Transforming Architectural Visualization
Through their Turing architecture, NVIDIA Quadro RTX GPUs are changing the way that architectural professionals work.
More Visualization Resources
Featured Companies
VCollab helps manufacturers realize the full benefits of simulation by making actionable, 3D simulation insights easily accessible to anyone in...
More about
Report Offers Global Forecast up to 2026 on the Simulation Software Market
April 2, 2021
The simulation software market is driven by factors such as use of advanced technologies for simulation and avoiding production of faulty products to boost the growth of the simulation software market.
Safeguarding Engineering in the Work-from-home Era
April 1, 2021
Securing design data requires a holistic approach that includes both technology and good policies.
RSim 3.0.0 Now on Market
March 9, 2021
RSim 3.0.0 includes multiple enhancements to visualization, modeling and statistical analysis capabilities.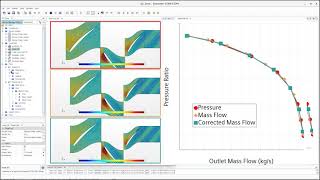 Simcenter STAR-CCM+ 2021.1 Out Now
March 1, 2021
Company to host virtual launch event of Simcenter STAR-CCM+ 2021.1 on March 9, live on LinkedIn.
NVIDIA Announces Financial Results for 4Q
March 1, 2021
Company full-year revenue of $16.68 billion, up 53%.
Fraunhofer IGD Develops Automated Robotic Arm
February 26, 2021
The mobile scanner CultArm3D delivers 3D models of exhibits of various sizes at the push of a button, according to Fraunhofer.
KISTERS 3DViewStation Offers Visualization for Teamcenter Engineering and ActiveWorkspace
February 16, 2021
Features include fast file load, measurement, section, comparison up to clash, clearance, wall thickness, draft angle, undercut analysis for NX, JT, Catia, Creo and more, company says.
Digital Twins Coming Into Focus
January 4, 2021
Augmented and virtual reality can help users better understand complex digital twin data.
VRSquare Licenses Datakit Technology for 3D CAD Data Import
December 28, 2020
Providing interoperability between optimization for AR/VR applications and CATIA V5 3D data
Materialise Introduces VR Capabilities for Medical Planning in Mimics Viewer
December 7, 2020
Interactive VR models complement 3D printing as a faster solution for remote planning and collaboration.
Luxion Releases KeyShot 10
November 23, 2020
KeyShot 10 adds new ​Keyframe Animation and other animation capabilities, new ​Smart Export options for output to full-color 3D prints, AR/Web interaction and more.
HOOPS Toolkits Bring 3D Capabilities to Manufacturing Hub
October 26, 2020
Eurostep brings 3D data access and visualization to its flagship solution, with aim to simplify global manufacturing processes.
SIGGRAPH 2020: Intel Launches oneAPI Rendering Tool Kit
August 24, 2020
CPU leader Intel eases into the GPU-dominated rendering market with with new offering oneAPI Tool Kit
Perfecting Productivity With Proper Workstation Peripherals
June 15, 2020
Engineering power isn't just in the workstation; the right monitor and mouse also make the difference.
Epic Games to Hold Unreal Fest
June 12, 2020
Game Engine users to gather in virtual conference amid COVID 19
Latest News
AMUG Confirms Keynote Speaker and Innovators Showcase Honoree
Jonathan Morris and Hans Langer featured in conference program.
Dymax and Intrepid Automation Enhance Automated 3D Printing
BlueWave AX-550 LED flood-curing systems to be integrated into Intrepid Automation's automated post-processing chambers.
3D Printing Is Automated With Array
The company also offers metrics through its cost-per-part and throughput calculator.
Altair Unveils Thea Render Version 3
Product includes new features, workflow enhancements and speed improvements.
All posts