Top Story
IronCAD 2019: 20 Years of Innovation
January 1, 2019
A pioneering program gets a host of improvements.
ZWSOFT Introduces ZW3D 2019 with Productivity Improvements
January 11, 2019
ZW3D 2019 optimizes workflow and extends functions such as clearer parting wizard, enhanced patch tool, multi-region definition and parting to make mold parting easier and more stable.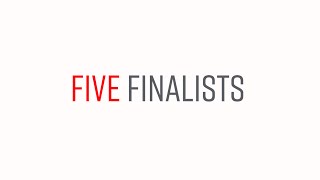 Five Intelligent System Mobility Design Finalists Competing for Share of $4 Million
January 7, 2019
Finalists include teams from United States, Japan, Italy and United Kingdom, with devices ranging from a hybrid exoskeleton on wheels to a powered wheelchair share scheme. Each finalist receives a $500,000 grant to develop their idea further and the final winner...
Coming up ACES
January 1, 2019
Automated, connected, electric and shared (ACES) vehicles present new design challenges.
Weaving Materials into the Design Workflow
January 1, 2019
Advances in materials science offer promises of part quality improvement at the microstructure level.
IronCAD 2019: 20 Years of Innovation
January 1, 2019
A pioneering program gets a host of improvements.
Biomimicry Inspires Lightweight Lattice Design
January 1, 2019
The combination of nature and new topology optimization and simulation tools serves up a powerful approach to achieving lightweighting design goals.
Collaboration Platform Fuels Innovative Race Car Design
December 27, 2018
Nicolas Perrin's autonomous, electric Le Mans Prototype race car Project 424 relies on open access design and new communications platform.
AR-VR: Beyond Joysticks and Touchscreens
December 19, 2018
Voice command, hand gesture, texture mimicry and other advances bring a greater touch of naturalism to AR-VR.
Editor's Pick: Overclocked Workstations Tuned for CAD, 3D Modeling, Animation
December 19, 2018
BOXX debuts its next-generation S-class APEXX workstations with overclocked 9th-Gen Intel CPUs.
IronCAD Unveils 20th Anniversary Edition CAD Release
December 14, 2018
The latest CAD release delivers enhanced Shrinkwrap capabilities, improved Smart eBehavior and a more intuitive user interface, the company reports.
Editor's Picks: Dec. 6-12, 2018
December 13, 2018
One of the picks will be chosen as DE's Editor's Pick of the Week.
VariCAD 2019-1.0 Released
December 11, 2018
A few improvements were made in 3D kernel and STEP input capability, among many other new features.
CORTIME Integrated Solution to Debut at SolidWorks World 2019
December 11, 2018
CORTIME is a design exploration tool leveraging advanced parametric optimization, sensitivity analysis and visualization tools.
Sponsored Content
Casting a New Future with 3D Scanning
December 6, 2018
FARO ScanArm Effort FoundryAs global competition stiffens, manufacturing sectors of all stripes are embracing emerging technologies in order to meet customer demands.
Tech Soft 3D Enables Full 3D CAD Access for AR and VR Applications
December 4, 2018
New release of AR/VR support for HOOPS Visualize allows engineers in manufacturing, architecture and construction to view and interact with 3D CAD models in AR/VR environments.
Latest News
MSC Software Debuts MSC Nastran 2019.0 and MSC Apex
MSC Nastran is a FEA solver that enables simulation of various multidisciplinary engineering problems....
OPEN MIND presents hyperMILL 2019.1
OPEN MIND has expanded the finishing module in the hyperMILL MAXX Machining performance package.
Sintratec Offers Fully Integrated SLS System
Users benefit from a complete 3D printing system covering the entire processes from printing...
ABI Research's New Industrial Solution Guides Manufacturers Through Digital Transformation
18 technologies help digitize operations to create better products at lower costs.
All posts