Top Story
Optimize Your Simulation Workflow
November 1, 2018
A variety of industry tools and platforms aim to streamline workflows to accommodate more advanced analysis and to promote design optimization.
Arena Solutions Acquires Omnify Software
November 12, 2018
Arena Solutions will maintain support for Omnify's family of products while leveraging the combined experience of both companies to accelerate development of future products and provide a path forward for the combined customer base. 
Altair Announces Agreement to Acquire Datawatch
November 12, 2018
There is opportunity to cross-sell Datawatch products into Altair's primarily manufacturing customer base, which will be facilitated by applying Altair's licensing models to Datawatch solutions.
pSeven 6.14 Release Available
November 12, 2018
In this update, the company has devised design space exploration and predictive modeling enhancements, extended integration capabilities and connected interactivity between some viewers.
3YOURMIND's Agile Manufacturing Execution System Features Direct Integration with AM Ordering
November 8, 2018
3YOURMIND presents a new product, an AM software that automatically recommends production schedules based on ordered parts.
CoreTechnologie Integrates 3D Master Technology into its Tools
November 6, 2018
Native CAD models including dimensions and tolerances can be converted and also displayed with all specific functions of the model based definition technology.
Sponsored Content
Data Protection in the Digital Thread
November 5, 2018
The Siemens and Identify3D technology suite protects confidentiality and integrity of data in the digital manufacturing thread, providing intellectual property protection, manufacturing repeatability and traceability to counter constantly evolving cybersecurity threats.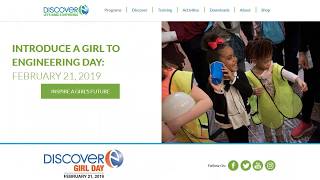 DE News Roundup: November 2, 2018
November 2, 2018
MIT launches online experiment to add human perspective on AI training for self-driving cars, Hexagon buys Bricsys, known for DWG-compatible BricsCAD, ANSYS launches new app store, and more.
Siemens' Teamcenter Now Supports
[email protected]
Standard to Streamline Data Exchange
November 2, 2018
Support for
[email protected]
makes it easier for customers on Siemens' digital innovation platform to manage supply chain complexity. A standard taxonomy with a single thread for digital data exchange helps create no loss of information in the design and...
Greenlight Guru Announces New Integration with Jira Software
November 2, 2018
Quality management software platform for medical device companies now integrates with issue and project tracking tool.
Optimize Your Simulation Workflow
November 1, 2018
A variety of industry tools and platforms aim to streamline workflows to accommodate more advanced analysis and to promote design optimization.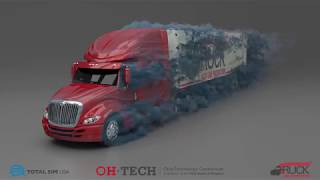 What Makes a Good Simulation App?
November 1, 2018
Simulation app makers weigh ease of use vs. functionality for specific uses cases.
AI Moves to the Network's Edge
November 1, 2018
Harnessing increased compute power to address AI applications requires storage, cloud and infrastructure planning.
Shift Left to Get Ready for AI
November 1, 2018
When a project shifts left, it involves other resources much earlier in the project, to test the user experience, functionality, connection to other apps and everything else that encompasses making that piece of software hum.
Developing Molecular Switches
November 1, 2018
Developers hope to use graphene technology to deliver a new class of electronic components that promote further miniaturization and pave the way for promising sensing, optoelectronic and flexible-device applications.
Greenwave Systems Launches New Edge Developer Portal
October 30, 2018
Fully-functional edge analytics platform available for download.
Latest News
Editor's Pick: Aero-Acoustics and Vibro-Acoustics Simulations Extended for Turbomachinery
New wizard helps predict tonal and broadband noise for turbomachinery.
Wizard Speeds Turbomachinery Acoustics Analyses
Integrated aero-acoustics and vibro-acoustics simulation suite updated.
Origin Introduces Open Additive Production
Origin comes out with new approach to additive manufacturing; company has new funding and...
voxeljet Delivers VJET X Printers for Automaker
voxeljet's new large-format printer will be used to produce sand cores for auto engine...
All posts