Top Story
Simulating Humans
November 9, 2018
HPC-backed in silico simulation could fuel the next revolution in clinical studies and treatment development.
Bright Computing Announces Provisioning and Management of Compute for the Intelligent Edge in Bright Cluster Manager 8.2
November 19, 2018
Bright 8.2 automates the process of imaging and managing servers that extend compute to the edge.
Bright Computing Releases Version 8.2 of Bright Cluster Manager, Bright OpenStack and Bright Cluster Manager for Data Science
November 14, 2018
New features focus on edge computing, containers, standards compliance and increased performance.
Top500 Supercomputer List Updated
November 13, 2018
The 52nd edition of the TOP500 list has five U.S. Department of Energy (DOE) supercomputers in the top 10 positions.
BOXX Introduces Next-Generation Workstations at Autodesk University 
November 13, 2018
Products include new overclocked APEXX S-Class workstation featuring 9th-generation Intel processor and APEXX T-Class workstation with overclocked 2nd-Gen AMD Ryzen Threadripper. 
Digital Design Technology: a New Dawn
November 12, 2018
Today, design engineers have access to affordable, photorealistic rendering, 3D animations and simulation, as well as immersive design technologies like augmented and virtual reality.
UberCloud Available in the Microsoft Azure Marketplace
November 12, 2018
Microsoft Azure customers worldwide gain access to UberCloud to apply Microsoft Azure's scalability, reliability and agility of Microsoft Azure to transform their R&D organizations.
Eurocom Launches Supercomputer Class Laptop
November 12, 2018
The Tornado F7 Mobile Workstation from Eurocom is powered by 8cores/16 threads Intel i9 9900K processor with NVIDIA's high-performance Quadro P52000 upgradeable GPU technology.
HPC is Saving Lives
November 10, 2018
Real-world examples of HPC providing insights to healthcare and life sciences.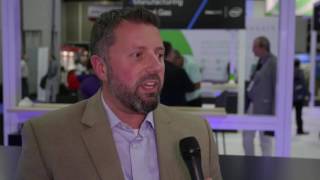 Sponsored Content
See Biomolecules Clearly
November 9, 2018
HPC helps researchers visualize molecular processes in high resolution.
Sponsored Content
AI Used to Train AI
November 9, 2018
Research improves on AI diagnostic rates by building upon existing models.
Sponsored Content
Speeding Discovery to Recovery
November 9, 2018
Big data: if you typed 60 words a minute, eight hours a day, it would take 50 years to record one human genome, creating a stack of paper as high as the Statue of Liberty — and a single misspelling could cause a...
Sponsored Content
Garvan Selects Dell EMC for HPC Infrastructure
November 9, 2018
The Garvan Institute of Medical Research has selected Dell EMC to deliver a high-performance computing (HPC) system for Garvan's Data Intensive Computer Engineering (DICE) group.
From Big Data to Bioinformatics
November 9, 2018
The future of personalized medicine depends on data and the high performance computing resources needed to analyze it.
Sponsored Content
Computing Cures to the Cloud and Back
November 9, 2018
Warch hybrid computing in action at Virginia Tech.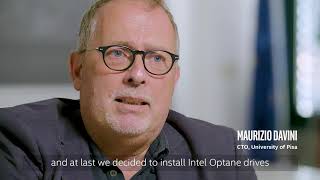 Sponsored Content
Faster Degenerative Brain Disease Research
November 9, 2018
The University of Pisa found that by installing Intel Optane drives, they could shrink exam procedure from 40 minutes to about two minutes.
Latest News
Advantech Unveils New Sensor-to-Cloud Solutions at 2018 IoT Tech Expo
Advantech unveils 30-Day Smart Sensors Program, Cloud Enablers, and end-to-end Solution Ready Packages.
Zuken, CADENAS and ECAD-Port to Cooperate on Component Library
Zuken has signed a partnership agreement with CADENAS, a provider of online component libraries,...
Editor's Pick: Make Managing Complexity Less Complex
Labyrinthine design processes and simulation data management can render informed decision-making tough going. This...
Dassault Systèmes U.S. Foundation Grant Supports STEM Certification of Veterans
STEM programs provides hands-on training on state-of-the-art equipment.
All posts