Virtual Reality (VR) and Augmented Reality (AR)
Top Story
DE News Roundup March 15, 2019: HoloLens 2, V-Ray Next for Rhino, GTC and COFES, more
Microsoft debut HoloLens 2 at MWC, Chaos launches V-Ray Next for Rhino, NVIDIA gets ready for GTC, and more
Startup leverages "clean slate" design for a set of adventure electric vehicles that push boundaries on battery, off-road performance.
Resources
Technology Focus: Immersive Design
A fully immersive virtual design engineering software user interface may await in the future, but many immersive design technologies are already reality. We've collected some of DE's coverage of AR, VR, advanced…
Featured Companies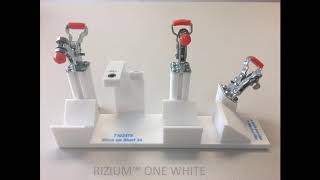 RIZE Brings Smart Spaces to the Desktop
March 31, 2019
Smart Spaces Solutions integrate 3D printing with other intelligent technologies, from augmented reality to blockchain.
Editor's Pick: Additive Manufacturing, Real-Time Simulation and AR Inside 3D CAD
March 27, 2019
PTC Creo 6.0 keeps a legendary design tool on the cutting edge.
COFES Institute Announces Keynote on Virtual Immersive Realities for 2019 Congress
March 23, 2019
Elizabeth Baron to share experiences from Ford Motor and other companies on using immersive technologies during product development.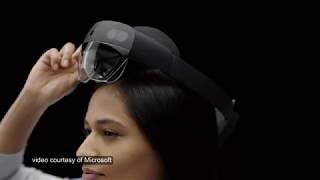 DE News Roundup March 15, 2019: HoloLens 2, V-Ray Next for Rhino, GTC and COFES, more
March 15, 2019
Microsoft debut HoloLens 2 at MWC, Chaos launches V-Ray Next for Rhino, NVIDIA gets ready for GTC, and more
HOOPS Publish 2019 Enables Consumption of 3D PDF on Any Device, Any Platform
March 12, 2019
SDK enables conversion of 3D PDF documents into HTML while maintaining the PDF's layout, interactivity, data and behavior.
Deep Learning and Design Engineering
March 1, 2019
Designers incorporate AI and deep learning into new products and in their own design processes.
AMD Radeon Pro Software for Enterprise 19.Q1 Features SolidWorks Performance Improvements
February 22, 2019
Radeon Pro Software for Enterprise 19.Q1 updates product design workflows with features aimed at boosting designer and engineer productivity.
Varjo Announces VR-1 Eye-Resolution VR Headset
February 19, 2019
Virtual reality headset incorporates technology including 60-PPD resolution Bionic Display, integrated 20/20 eye tracker and more.
CoreTechnologie Presents new CAD Modeling Software
February 8, 2019
With the "balloon" function of the latest software version of CoreTechnologie's 3D_Evolution Simplifier, the selection of interior or exterior parts can now be fully automated.
Rivian Off Roads Electric Vehicle Design
January 28, 2019
Startup leverages "clean slate" design for a set of adventure electric vehicles that push boundaries on battery, off-road performance.
Sponsored Content
It Takes a Beast to Handle Beastly Data Loads
January 24, 2019
Simulation, rendering, artificial intelligence and virtual reality jobs demand way more than your everyday workstation.
Hackrod: Build a Car from the Bedroom
January 20, 2019
Custom car company Hackrod applies gamification to vehicle design using online collaboration, VR, and 3D printing.
ABI Research's New Industrial Solution Guides Manufacturers Through Digital Transformation
January 18, 2019
18 technologies help digitize operations to create better products at lower costs.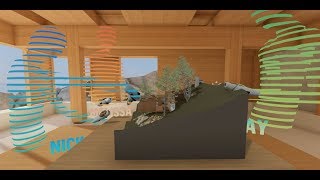 Partner Content
A Reality Check for AR/VR
January 14, 2019
As hype and speculation give way to practical concerns, augmented and virtual reality developers continue to incorporate new innovations into their offerings.
Siemens Releases Teamcenter 12.1 and 11.6, and Active Workspace 4.1
January 11, 2019
Enhancements target the areas of BOM management, systems engineering and virtual reality with this release.
Latest News
Gigabot X Prints from Waste Plastics
A team from Michigan Tech has demonstrated the financial viability of printing large items...
DE News Roundup April 19, 2019: Technology to help rebuild the Notre-Dame, AU calls for papers, more
Design software maker and game publisher pledge to help rebuild the Notre-Dame, Siemens release...
Editor's Picks: April 11-17, 2019
One of the picks will be chosen as DE's Editor's Pick of...
Saint Thomas Academy's Experimental Vehicle Team Earns Four Awards in NASA Competition
The EV team places first among U.S. high schools; team beat all but...
All posts