Top Story
5G Concerns and Opportunities at IoT World 2019
Anxieties and opportunities around 5G at IoT World 2019, One-Click VR from Luxion KeyShot, ASSESS Congress set for October
The benefits of virtual representations of individual physical assets aren't just for large enterprises.
Resources
Digital Twins in the Hot Seat
The phrase "digital twin" has become the be-all-and-end-all of manufacturing buzzwords, stirring up Utopian views on what it can do for predictive maintenance, simulation and more.
Featured Companies
Siemens Introduces Validation Program to Accelerate Autonomous Vehicle Development
May 17, 2019
Siemens' PAVE360 provides a comprehensive environment for multi-supplier collaboration across the automotive ecosystem for the development of next-generation automotive chips, according to the company.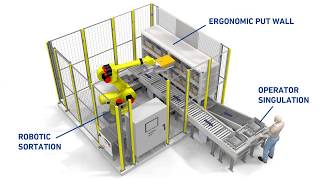 Digital Twins and Cyberphysical Security at AeroDef
May 3, 2019
DE Video News May 3, 2019: Digital twins and cyberphysical security discussions at AeroDef Conf, ANSYS acuires EDA firm
Kicking the Tires on Digital Twins
May 1, 2019
The benefits of virtual representations of individual physical assets aren't just for large enterprises.
Siemens Buys NVH Business from Saab Medav
March 22, 2019
Deal boosts Siemens' Simcenter portfolio with a range of configurable solutions for end-of-line noise, vibration, and harshness (NVH) quality testing.
Altair Highlights Latest Technologies at Hannover Messe 2019
March 1, 2019
Showcase highlights to include a technology demonstrator for predictive maintenance and a digital twin integration platform.
NAFEMS World Congress 2019 Preview
February 20, 2019
The international association for the engineering modeling, analysis and simulation community, hosts the NAFEMS World Congress June 17-20 in Quebec, Canada.
Siemens Updates NX Software with Artificial Intelligence and Machine Learning
February 19, 2019
Latest release of NX software enhanced with new capabilities that leverage machine learning and artificial intelligence technology to create user interfaces based on expected tasks to increase user adoption.
ANSYS Twin Builder Empowers Companies to Optimize Product Operations
February 12, 2019
Latest release adds new predictive maintenance features.
Connecting the Thread: Digital Twins
February 1, 2019
A factory floor digital twin can deliver insights to design engineers, but it takes some legwork to create a closed-loop workflow between manufacturing and engineering.
Sponsored Content
Global Automotive Supplier Valeo, Relies on Simcenter Amesim to Help Develop Ground­breaking Technologies
January 17, 2019
Valeo counts on Siemens PLM Software simulation solution to play a core role in its innovative product initiatives.
Konecranes Adopts IoT technology Using Siemens' Digital Innovation Platform
January 11, 2019
The company has increased collaboration between simulation, test and engineering organizations to reduce the use of physical prototypes by leveraging a digital twin through Siemens' IoT integrated with PLM technology.
Sponsored Content
Simulation and Test Solutions for the Holistic Digital Twin
January 1, 2019
Engineer your innovations with SimcenterTM.
Get Smart About Product Design
December 10, 2018
The Industrial Internet of Things, digital twins and manufacturing simulation all stand to help engineers accelerate the design process.
Siemens Introduces Additive Manufacturing Process Simulation Solution
November 16, 2018
The AM Process Simulation solution uses a digital twin to simulate the build process prior to printing, anticipating distortion within the printing process and automatically generating the corrected geometry to compensate for these distortions.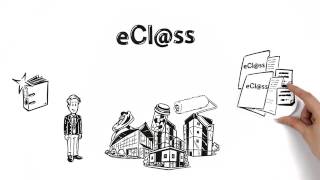 Teamcenter Embraces
[email protected]
as Linqua Franca
November 14, 2018
Support for classification standard to promote data exchange and the digital twin.
Latest News
America's Cup Challenger American Magic Flies Across the Water with Stratasys 3D Printing
US team for world-renowned competitive sailing event taps into carbon fiber for end-use racing parts.
Artec 3D Launches Artec Micro Industrial Desktop 3D Scanner
Scanner promises quality control of small objects, reverse engineering design and more.
Indo-MIM and Desktop Metal Set Up Partnership to Boost Adoption of Metal 3D Printing
Large metal injection molding company plans to deploy metal 3D printing at scale with the Production System.
AMT on the Importance of Automated Post-Processing for Additive Manufacturing
Company to highlight how its BLAST process intersects material science, hardware engineering and process automation at RAPID + TCT 2019; introduce the...
All posts