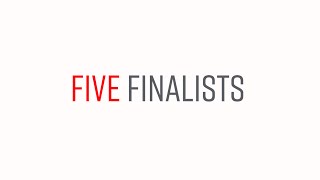 Five Intelligent System Mobility Design Finalists Competing for Share of $4 Million
January 7, 2019
Finalists include teams from United States, Japan, Italy and United Kingdom, with devices ranging from a hybrid exoskeleton on wheels to a powered wheelchair share scheme. Each finalist receives a $500,000 grant to develop their idea further and the final winner...
Coming up ACES
January 1, 2019
Automated, connected, electric and shared (ACES) vehicles present new design challenges.
Giving Machines the Sense of Touch
January 1, 2019
It's important to remember that the sensor is still in the early stages of development, yet the technology represents a step closer to giving robots, prosthetics and electronic devices the sense of touch.
Altium Launches Altium Designer 19 for Complex PCB Projects
December 20, 2018
EPLAN Electric P8 Features a New Design
December 7, 2018
Users can look for enhancements in the areas of configuration, bus data and round-trip engineering with Siemens TIA Portal.
Exoskeletons on the Move
December 1, 2018
Sensors, CAD models and human-based designs advance wearable exoskeletons.
Zuken, CADENAS and ECAD-Port to Cooperate on Component Library
November 20, 2018
Zuken has signed a partnership agreement with CADENAS, a provider of online component libraries, and ECAD-Port, a specialized provider for electrical components library services.
Keysight Technologies Enables ON Semiconductor to Deliver a Design Solution for Power Devices
November 19, 2018
Keysight's Power Electronics Design Bundle is built for power electronics engineers, delivering a design workflow for power device design.
Mouser Electronics Partners with SamacSys
November 19, 2018
Through the partnership, Mouser Electronics and SamacSys will offer engineers free PCB footprints, schematic symbols and 3D models.
Arena Solutions Acquires Omnify Software
November 12, 2018
Arena Solutions will maintain support for Omnify's family of products while leveraging the combined experience of both companies to accelerate development of future products and provide a path forward for the combined customer base. 
Harris Corp. 3D Prints RF Amplifiers Using Nano Dimension's DragonFly Pro
November 9, 2018
Tests demonstrate viability of 3D-printed electronics for rapid, affordable prototyping and low-volume manufacturing of antennas.
At the Crossroads: Mechanical, Software Engineering
November 1, 2018
Do mechanical engineers know enough about software to meet the demands of increasingly connected and 'smart' product design?
ACCEL All-Electric Flight Research Initiative Picks Zuken's Design Software
October 17, 2018
Electroflight uses Zuken's E3.series electrical design software for all-electric aircraft.
DfR Solutions Debuts Sherlock Automated Design Analysis
October 8, 2018
This CAD to CAE solution from DfR Solutions offers physics predictions and much more.
Graebert Achieves Amazon Web Services Competency Achievement
September 18, 2018
There's a new APN Partner Competency Program from Amazon Web Services. Graebert was among the first Advanced Technology Partners to achieve the AWS Industrial Software Competency with its cloud-based CAD technology, ARES Kudo.
Latest News
MSC Software Debuts MSC Nastran 2019.0 and MSC Apex
MSC Nastran is a FEA solver that enables simulation of various multidisciplinary engineering problems....
OPEN MIND presents hyperMILL 2019.1
OPEN MIND has expanded the finishing module in the hyperMILL MAXX Machining performance package.
Sintratec Offers Fully Integrated SLS System
Users benefit from a complete 3D printing system covering the entire processes from printing...
ABI Research's New Industrial Solution Guides Manufacturers Through Digital Transformation
18 technologies help digitize operations to create better products at lower costs.
All posts