Top Story
Workstations Meet Computer-Aided Optimization Software Challenges
Lower costs, higher power workstations evolve to power generative design and optimization-focused workflows.
Migrating from theoretically optimal topology to manufacturable shapes, generative design technology shows signs of maturity.
Resources
Technology Focus: Designing for Optimization & Simulation
Simulation is pervasive, with people from different departments and backgrounds discovering new ways to put it to use, in all of its varied forms.
Featured Companies
LIFT Announces New Phase of "Fast Forge" Technology Project Opportunities
April 12, 2019
Small and large organizations can submit project ideas designed to develop new technologies in short period of time.
Generative Design Calculator Assists in Better Technology-Based Decision-Making
April 2, 2019
The Generative Design Total Lifetime Value Calculator enables ABI Research Industrial Solution clients to plan and compare the best strategies for deploying generative design.
Trust, Technology and Being Human
April 1, 2019
An engineering workflow needs to take human nature and the pros and cons of software recommendations into account.
Manufacturing Awareness Signals a New Phase in Generative Design
March 1, 2019
Migrating from theoretically optimal topology to manufacturable shapes, generative design technology shows signs of maturity.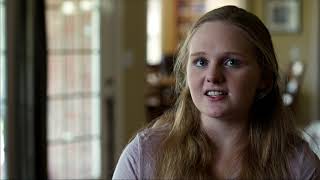 Engineering Girl Power Unleashed on Prosthetic Redesign
February 27, 2019
High school senior creates a lightweight, 3D-printed prosthetic foot for war vet showcasing how K-12 can nurture STEM path for female talent.
Sponsored Content
Re-evaluating Computer-aided Optimization
February 21, 2019
Traditionally design engineers take the lead in defining the shape of a product, but emerging generative design tools give software unprecedented autonomy.
Aras Teams up with VCollab to Boost Management of Simulation Results 
February 12, 2019
Aras will use the VCollab technology in Simulation Process & Data Management (SPDM) processes across the lifecycle. 
Altair Issues Global Call for Submissions for 2019 Altair Enlighten Award
February 8, 2019
Automotive industry's award is dedicated to vehicle lightweighting in four categories; Full Vehicle, Module, Enabling Technology and The Future of Lightweighting.
Engineering Productivity to Drive Generative Design to More Than 16 million Users by 2030
February 1, 2019
The automotive industry represents the largest opportunity globally with US$18.5 billion in generative design software revenues forecasted for 2030, but the largest industry differs from country to country.
Siemens Updates Simcenter 3D
January 29, 2019
Siemens' latest Digital Innovation Platform features faster modeling and more accurate simulations.
Biomimicry Inspires Lightweight Lattice Design
January 1, 2019
The combination of nature and new topology optimization and simulation tools serves up a powerful approach to achieving lightweighting design goals.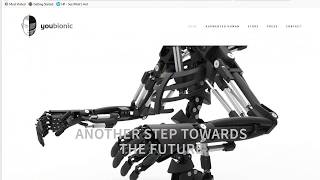 DE News Roundup: December 3, 2018
December 5, 2018
PTC acquires generative design software maker Frustum, TechSoft adds AR-VR support to HOOPS SDK, HP partners with Autodesk for 3D printing workflow, hybrid Centaur-like robot from Bostondynamics and Youbionic
Sponsored Content
Break through Barriers with Generative Design
December 1, 2018
Innovation vs productivity. Design vs manufacturing. Increased competition. Can emerging technology save the day?
Artificial Intelligence Beyond the Hype
December 1, 2018
Advancements in computing and research are making AI applications much more feasible.
Formnext 2018 Pinpoints Anticipated Disruptions to Additive Manufacturing
November 27, 2018
Additive manufacturing hardware vendors shift from optimization for quality to optimization for speed and face competition from open-system material manufacturers.
Latest News
Gigabot X Prints from Waste Plastics
A team from Michigan Tech has demonstrated the financial viability of printing large items...
DE News Roundup April 19, 2019: Technology to help rebuild the Notre-Dame, AU calls for papers, more
Design software maker and game publisher pledge to help rebuild the Notre-Dame, Siemens release...
Editor's Picks: April 11-17, 2019
One of the picks will be chosen as DE's Editor's Pick of...
Saint Thomas Academy's Experimental Vehicle Team Earns Four Awards in NASA Competition
The EV team places first among U.S. high schools; team beat all but...
All posts