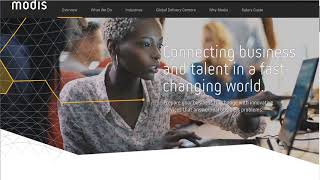 DE News Roundup: January 18, 2019
January 17, 2019
3D-Printed Autoparts from Ford and Carbon, Staffing Firm Modis's Survey on What Attracts and Keeps Top Talent, What Analysts Say about the Potentials of Personal Robots, and more
Optomec Partners with Phillips Federal to Bring Metal Additive to U.S. Government
January 17, 2019
Optomec LENS family of Metal 3D Printing Solutions will be accessible via the GSA, the U.S. government purchasing portal.
Hensoldt Purchases Nano Dimension DragonFly Pro System
January 15, 2019
Early DragonFly Adopter Hensoldt uses Nano Dimension's precision additive manufacturing platform for printed electronics to conduct rapid prototyping.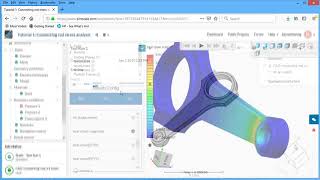 A Quick Look at SimScale's SaaS Simulation
January 11, 2019
Mini review of SimScale's Web-based Simulation includes video walk-through.
3D Printing Goes Tiny with Implosion Fabrication
January 11, 2019
MIT researchers have come up with a 3D print process to create complex, high-definition objects by shrinking them.
Konecranes Adopts IoT technology Using Siemens' Digital Innovation Platform
January 11, 2019
The company has increased collaboration between simulation, test and engineering organizations to reduce the use of physical prototypes by leveraging a digital twin through Siemens' IoT integrated with PLM technology.
Navy Dips its Toe into 3D Printing
January 10, 2019
The U.S. Navy hopes to reduce production lead times and part production costs using additive manufacturing.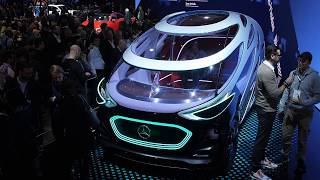 DE Video News Roundup, January 11, 2019
January 10, 2019
Video highlights news from CES on autonomous cars, SaaS simulation with GPU acceleration, and Autodesk's 3D printer and Chromebook giveaway.
Siemens Partners with Modelon to use Modelon's OPTIMICA Compiler Toolkit
January 10, 2019
Partnership designed to enhance system simulation capabilities.
Dassault Systèmes and Cognata Announce Strategic Partnership
January 10, 2019
Goal of partnership is to accelerate the launch of safer autonomous vehicles.
Big Growth Forecast for Printed Medical Devices
January 9, 2019
Technavio forecasts the 3D printed medical device market will grow at 23% over five years.
Hexagon Kicks off Production Software Business
January 8, 2019
Vero Software, FASys and SPRING Technologies unite under Hexagon brand to strengthen product offerings.
Hexagon Aims to Strengthen Smart Factory Position with Acquisition of Etalon
January 8, 2019
Etalon's solutions continuously monitor and initiate compensation of machine tools, measuring machines, robots and structures to ensure the dimensional accuracy of manufactured parts.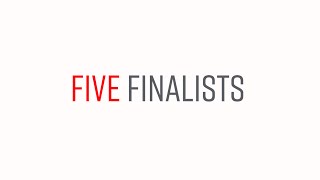 Five Intelligent System Mobility Design Finalists Competing for Share of $4 Million
January 7, 2019
Finalists include teams from United States, Japan, Italy and United Kingdom, with devices ranging from a hybrid exoskeleton on wheels to a powered wheelchair share scheme. Each finalist receives a $500,000 grant to develop their idea further and the final winner...
Call for Presentations for Realize LIVE Open Until Jan. 14, 2019
January 7, 2019
This new event will have over 500 sessions, 125+ exhibitors and over 3,000 attendees. The entire Simcenter product range (which now also includes the Mentor tools) will feature prominently throughout the entire four-day event,
Latest News
MSC Software Debuts MSC Nastran 2019.0 and MSC Apex
MSC Nastran is a FEA solver that enables simulation of various multidisciplinary engineering problems....
OPEN MIND presents hyperMILL 2019.1
OPEN MIND has expanded the finishing module in the hyperMILL MAXX Machining performance package.
Sintratec Offers Fully Integrated SLS System
Users benefit from a complete 3D printing system covering the entire processes from printing...
ABI Research's New Industrial Solution Guides Manufacturers Through Digital Transformation
18 technologies help digitize operations to create better products at lower costs.
All posts