SIGGRAPH 2021: NVIDIA Reveals The Secret Behind Its Keynote
August 11, 2021
At SIGGRAPH Virtual 2021, GPU maker NVIDIA reveals how it uses its Omniverse platform to create digital twins of the CEO's kitchen and the CEO Jensen Huang himself.
Theorem Offers Free VR Plug-In
July 27, 2021
CADverter-VR provides rapid access to immersive VR environment.
Open Design Alliance Adds Measurement to Visualize SDK
July 6, 2021
Interactive measurement of CAD and BIM models now available for desktop and web.
Sponsored Content
Advanced Product Development Resource Center Digital Issue
June 29, 2021
Our coverage of immersive design, design complexity, mobility, digital disruption, collaboration, and increased productivity is divided among five stages of the product development cycle.
KISTERS 3DViewStation Features Textures for Realistic Renderings
June 17, 2021
True-to-life visualization for professional presentations and configurators now available with KISTERS 3DViewStation 2021.
OnLogic Launches AMD-Powered ThinManager Ready Thin Client
June 16, 2021
The TM800 expands OnLogic's line of ThinManager Ready thin clients, using AMD Radeon Vega 8 Graphics to drive four independent displays.
MapleSim Insight Release Supports Digital Twin-based Solutions
June 4, 2021
The latest release of MapleSim Insight provides enhanced simulation-based 3D visualization and debugging capabilities.
3D-Tool CAD-Viewer and Converter Version 15 Now Available
May 11, 2021
The 3D-Tool CAD-Viewer is built to be a user-friendly tool for evaluating and coordinating 3D designs.
nTopology 3.0, Powered by GPU Acceleration, On the Market
April 26, 2021
An interactive preview of nTopology 3.0 is available for anyone to download by creating a free nTop account.
Bridge the Gap Between CAD and XR With Release of Theorem-XR
April 23, 2021
This latest release sees the Theorem-XR portfolio offering support for Microsoft HoloLens 2.
NVIDIA Launches Omniverse Design Collaboration and Simulation Enterprises
April 12, 2021
Computer makers launch workstations and NVIDIA-certified systems for Omniverse; BMW Group, Ericsson, Foster + Partners, WPP among early adopters.
Report Offers Global Forecast up to 2026 on the Simulation Software Market
April 2, 2021
The simulation software market is driven by factors such as use of advanced technologies for simulation and avoiding production of faulty products to boost the growth of the simulation software market.
Safeguarding Engineering in the Work-from-home Era
April 1, 2021
Securing design data requires a holistic approach that includes both technology and good policies.
RSim 3.0.0 Now on Market
March 9, 2021
RSim 3.0.0 includes multiple enhancements to visualization, modeling and statistical analysis capabilities.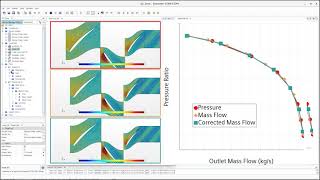 Simcenter STAR-CCM+ 2021.1 Out Now
March 1, 2021
Company to host virtual launch event of Simcenter STAR-CCM+ 2021.1 on March 9, live on LinkedIn.
Latest News
Markforged Releases Eiger Fleet to Scale Additive Manufacturing
Eiger Fleet to enable more control and automation of distributed manufacturing, company says.
Azul 3D Launches LAKE Printer 
With throughput and an array of materials, the Lake printer will enable manufacturers to consider 3D printing for a wide...
Editor's Picks: Sept. 16-22, 2021
One of the picks will be chosen as DE's Editor's Pick of the Week.
Editor's Pick: Software Suite Built for Directed Energy Deposition Additive Manufacturing
FormAlloy DEDSmart is a software suite intended to complement the company's line of directed energy deposition additive manufacturing machines.
All posts