Top Story
Simulating Humans
November 9, 2018
HPC-backed in silico simulation could fuel the next revolution in clinical studies and treatment development.
Bright Computing Announces Provisioning and Management of Compute for the Intelligent Edge in Bright Cluster Manager 8.2
November 19, 2018
Bright 8.2 automates the process of imaging and managing servers that extend compute to the edge.
Top500 Supercomputer List Updated
November 13, 2018
The 52nd edition of the TOP500 list has five U.S. Department of Energy (DOE) supercomputers in the top 10 positions.
Eurocom Launches Supercomputer Class Laptop
November 12, 2018
The Tornado F7 Mobile Workstation from Eurocom is powered by 8cores/16 threads Intel i9 9900K processor with NVIDIA's high-performance Quadro P52000 upgradeable GPU technology.
HPC is Saving Lives
November 10, 2018
Real-world examples of HPC providing insights to healthcare and life sciences.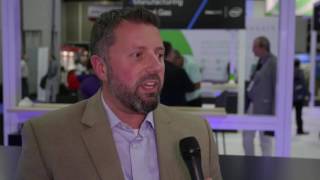 Sponsored Content
See Biomolecules Clearly
November 9, 2018
HPC helps researchers visualize molecular processes in high resolution.
Sponsored Content
Computing Cures to the Cloud and Back
November 9, 2018
Warch hybrid computing in action at Virginia Tech.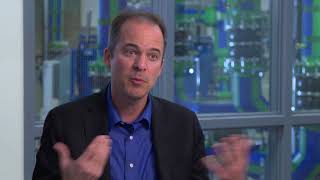 Sponsored Content
Simon Fraser University's Cedar Supercomputer
November 9, 2018
With more than 3.6 petaFLOPS of computing power, Cedar and its network will allow thousands of researchers from British Columbia and across Canada to collect, analyze, share and store immense volumes of data.
Sponsored Content
Optimize Clusters to Speed Analyses
November 9, 2018
Intel and Dell EMC have collaborated on research to help developers better optimize big data clusters.
Forecasting the Next Epidemic with High Performance Computing
November 9, 2018
High performance computing is critical to detecting and studying infectious disease transmission.
HPC, M.D. with the Help of AI
November 9, 2018
Artificial intelligence can potentially improve medical diagnoses and treatment, but will require better data and training.
HPC Transforms Healthcare
November 9, 2018
Opportunities abound for HPC in healthcare and life sciences.
Sponsored Content
To Be Persistent or not to be Persistent ... in Memory
November 9, 2018
Persistent memory fits into a system's data storage hierarchy above permanent storage, such as disk and flash drives, but below DRAM.
Looking to the Future of Comprehensive Precision Medicine
November 9, 2018
Precision medicine has gone from a focus primarily on genomics to a larger lens across a broader spectrum of data about us as humans.
Partner Content
Optimize Bioreactors Quickly with Cloud-based HPC
October 22, 2018
Combining UberCloud with Fluent and DesignXplorer streamlines the process of characterizing a bioreactor, which is at the heart of every pharmaceutical manufacturing process.
ITAR Compliance in the Age of On-Demand HPC
October 1, 2018
How to stay within ITAR's rigid boundaries while straddling the cloud's blurred borders.
Latest News
Advantech Unveils New Sensor-to-Cloud Solutions at 2018 IoT Tech Expo
Advantech unveils 30-Day Smart Sensors Program, Cloud Enablers, and end-to-end Solution Ready Packages.
Zuken, CADENAS and ECAD-Port to Cooperate on Component Library
Zuken has signed a partnership agreement with CADENAS, a provider of online component libraries,...
Editor's Pick: Make Managing Complexity Less Complex
Labyrinthine design processes and simulation data management can render informed decision-making tough going. This...
Dassault Systèmes U.S. Foundation Grant Supports STEM Certification of Veterans
STEM programs provides hands-on training on state-of-the-art equipment.
All posts