Top Story
KeyShot World 2020 Virtual Launches Amid COVID-19 Lockdown
KeyShot World 2020 switches to virtual event.
Artificial intelligence ushers in rendering democratization.
Resources
Making the Case for a Workstation-Centered Workflow
Paper helps you communicate the causes of your computing frustrations and plots out a path to rectify them.
More Rendering Resources
Altair Unveils Thea Render Version 3
April 9, 2021
Product includes new features, workflow enhancements and speed improvements.
Sponsored Content
KeyShot GPU Rendering: Sky is the Limit
March 5, 2021
Luxion's Henrik Wann Jensen discusses the importance of GPU acceleration for rendering.
GPUs Invade Product Development
March 1, 2021
Parallel processing continues to bring benefits to CAD, simulation and VR work.
Intel Embree Wins Scientific and Technical Academy Award
February 8, 2021
Intel's open-source ray-traced rendering application Embree impressed the Academy of Motion Picture Arts and Sciences
Sponsored Content
GPU-Accelerated Visualization Makes its Mark
January 19, 2021
More software solutions are taking advantage of real-time ray tracing and enhanced visualization made possible via the GPU.
Siemens Updates Parasolid
December 21, 2020
Convergent Modeling paradigm becomes core to Parasolid technology.
Editor's Picks: Nov. 25-Dec. 2, 2020
December 3, 2020
One of the picks will be chosen as DE's Editor's Pick of the Week.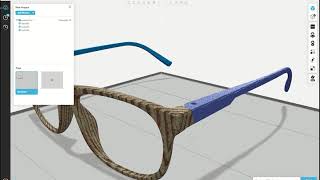 GrabCAD Print Integrates With KeyShot Rendering Software
November 24, 2020
KeyShot by Luxion is real-time 3D rendering software that allows for intuitive designs and renders.
Luxion Releases KeyShot 10
November 23, 2020
KeyShot 10 adds new ​Keyframe Animation and other animation capabilities, new ​Smart Export options for output to full-color 3D prints, AR/Web interaction and more.
Autonomous Vehicles Take VR Test Drive
September 15, 2020
Automakers explore augmented and virtual reality in vehicle development and to enhance the driving experience.
Sponsored Content
STK Professional
August 27, 2020
The unrivaled digital mission engineering and digital mission operations platform.
SIGGRAPH 2020: A Peek Behind LAIKA's Stop Motion Magic
August 25, 2020
Oscar-nominated stop-motion film studio discusses how AI and Machine Learning accelerate rotoscoping
SIGGRAPH 2020: Intel Launches oneAPI Rendering Tool Kit
August 24, 2020
CPU leader Intel eases into the GPU-dominated rendering market with with new offering oneAPI Tool Kit
Sponsored Content
Accelerated Rendering: Seeing is Believing
August 7, 2020
Iray-based rendering unlocks new possibilities for designers in Siemens NX.
Editor's Pick: One License Offers Access to an Entire Rendering Portfolio
June 24, 2020
Chaos Group V-Ray Collection offers instant access to the latest versions of V-Ray, Phoenix FD, Project Lavina and the high-res material library, VRscans, on the same machine.
Latest News
AMUG Confirms Keynote Speaker and Innovators Showcase Honoree
Jonathan Morris and Hans Langer featured in conference program.
Dymax and Intrepid Automation Enhance Automated 3D Printing
BlueWave AX-550 LED flood-curing systems to be integrated into Intrepid Automation's automated post-processing chambers.
3D Printing Is Automated With Array
The company also offers metrics through its cost-per-part and throughput calculator.
Altair Unveils Thea Render Version 3
Product includes new features, workflow enhancements and speed improvements.
All posts