Top Story
5G Concerns and Opportunities at IoT World 2019
Anxieties and opportunities around 5G at IoT World 2019, One-Click VR from Luxion KeyShot, ASSESS Congress set for October
Microsoft debut HoloLens 2 at MWC, Chaos launches V-Ray Next for Rhino, NVIDIA gets ready for GTC, and more
Resources
Making the Case for a Workstation-Centered Workflow
Paper helps you communicate the causes of your computing frustrations and plots out a path to rectify them.
More Rendering Resources
Featured Companies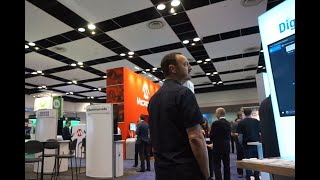 5G Concerns and Opportunities at IoT World 2019
May 15, 2019
Anxieties and opportunities around 5G at IoT World 2019, One-Click VR from Luxion KeyShot, ASSESS Congress set for October
Editor's Picks: May 2-8, 2019
May 15, 2019
One of the picks will be chosen as DE's Editor's Pick of the Week.
Rendering CAD Models Fit for Marketing
May 10, 2019
Connected companies need to communicate visually from engineering to the end user using high-quality renders.
Eurocom Adds Quadro GPUs to Mobile Workstation
May 7, 2019
The Eurcom Sky X7C now supports a total of three GPU families from NVIDIA.
Nemetschek Brand Maxon Acquires Redshift Rendering Technologies
April 11, 2019
Redshift is the developer of the Redshift rendering engine, a flexible GPU-accelerated renderer.
Partner Content
NVIDIA RTX Could Change Use of Raytraced Rendering
April 8, 2019
A mix of AI-powered denoising and raytracing poised to promote real-time product views.
Foundry Launches Modo 13
March 26, 2019
First in a series of three installments of 3D modeling software series delivers native support for GPU-rendering with AMD Radeon ProRender.
Editor's Pick: Next-Gen Design Visualization with Asset Management
March 20, 2019
Chaos Group V-Ray Next for Rhino 3D offers a new design visualization workflow.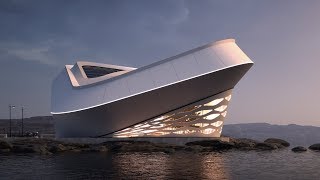 Chaos Group Launches V-Ray Next for Rhino
March 20, 2019
Photoreal Renderer becomes project control center, bringing new abilities to visualization experts working in Rhino and Grasshopper.
Chaos Group Releases V-Ray Next for Rhino
March 18, 2019
Photoreal renderer tools have expanded the core capabilities of Rhino and Grasshopper, linking photorealistic rendering, scene intelligence and asset management into a workflow, according to Chaos Group.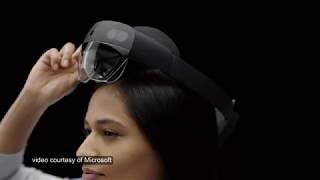 DE News Roundup March 15, 2019: HoloLens 2, V-Ray Next for Rhino, GTC and COFES, more
March 15, 2019
Microsoft debut HoloLens 2 at MWC, Chaos launches V-Ray Next for Rhino, NVIDIA gets ready for GTC, and more
Analyst JPR Releases Report on Raytraced Rendering
March 5, 2019
JPR's report The Global Market for Ray Tracing Software covers technology's evolution and applications
NVIDIA Quadro RTX 8000 Now Available from PNY Technologies
February 25, 2019
KISTERS 3DViewStation V2019 Now Available
February 15, 2019
A key KISTERS 3DViewStation V2019 enhancement is an increase in the rendering speed of ultra large assemblies.
VIRES VTD 2.2 Expands Autonomous Driving Simulation
February 8, 2019
Revamped visualization and advanced sensors, new car models, new open API, user experience enhancements can be discovered in latest release.
Latest News
America's Cup Challenger American Magic Flies Across the Water with Stratasys 3D Printing
US team for world-renowned competitive sailing event taps into carbon fiber for end-use racing parts.
Artec 3D Launches Artec Micro Industrial Desktop 3D Scanner
Scanner promises quality control of small objects, reverse engineering design and more.
Indo-MIM and Desktop Metal Set Up Partnership to Boost Adoption of Metal 3D Printing
Large metal injection molding company plans to deploy metal 3D printing at scale with the Production System.
AMT on the Importance of Automated Post-Processing for Additive Manufacturing
Company to highlight how its BLAST process intersects material science, hardware engineering and process automation at RAPID + TCT 2019; introduce the...
All posts