Top Story
Researchers in Denmark Apply AI to Autonomous Drones
June 6, 2019
The AiR Lab designs and prints its own drone prototypes while developing hybrid controllers.
Simcenter STAR-CCM+ Updated
September 13, 2019
Improvements include enhanced simulation automation and video communication.
Advanced Computational Fluid Dynamics Software 
September 4, 2019
Nextflow Software introduces Nextflow Studio for smoothed-particle hydrodynamics. 
Sponsored Content
Editor's Pick: Conduct Computational Fluid Dynamics Simulations More Efficiently
September 4, 2019
Nextflow Software introduces Nextflow Studio, which covers the entire CFD workflow from pre-processing to computation and post-processing.
Find out What's New in Simcenter STAR-CCM+ 2019.2
July 2, 2019
New software release gives the ability to instantly communicate the results of your simulations with information-rich videos.
Future Facilities Celebrates 10 Years of Thermal Simulation
July 1, 2019
6SigmaET has evolved over the last 10 years and now incorporates advanced unstructured gridding technology, cloud-based solving and VR integration for the Oculus Rift.
Nextflow Software Introduces Nextflow Studio
June 18, 2019
This fluid simulation software lets engineers easily manage their simulation projects and provides a graphical user interface (GUI) based on the latest software technologies. 
PSRE Co. Announces the PASS Software Academic License Program 
June 10, 2019
Smart stress and fluid flow simulation of the PASS Software now available to educational institutions.
ENGYS Releases ELEMENTS v3.0.0 Software Suite
June 6, 2019
ELEMENTS v3.0.0 is an open-source based CFD software suite for vehicle design applications.
Researchers in Denmark Apply AI to Autonomous Drones
June 6, 2019
The AiR Lab designs and prints its own drone prototypes while developing hybrid controllers.
Keep It Simple, Keep Them Coming
June 1, 2019
An easy formula for estimating cost is part of some simulation software providers' strategy.
FEATool Multiphysics MATLAB FEA Toolbox 1.10 Available
May 14, 2019
New update features an updated and fully integrated graphical user interface with built-in and interactive step-by-step multiphysics simulation examples.
COMSOL Debuts COMSOL Client for Android
April 26, 2019
New release enables engineers and students to run simulation applications from an Android device.
GE Leverages Surrogate Modeling to Slash Design Times
April 23, 2019
AI-driven approach could cut design times by half, evaluate millions of design variations in minutes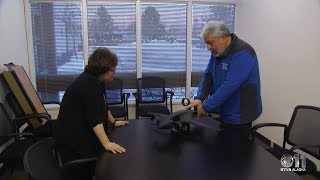 Autonomous Cargo Drone Does Heavy Lifting
March 27, 2019
Sabrewing has designed two hybrid-electric aircraft that can autonomously deliver hundreds of pounds of cargo to remote locations.
FLOW-3D v12.0 Release Features Modern Graphical User Interface (GUI)
March 25, 2019
The latest version of Flow Science's flagship CFD software features a modernized interface and streamlined workflows.
Latest News
Clouds Without Silos are the New Frontier for the Open Design Alliance
Open Design Alliance targets CAD interoperability in the cloud with new SDK, development platform, and other tools.
Elysium Enhances Functionality to Model Piping from Point Clouds into Autodesk Revit
New capability for modeling directly from laser scans to Autodesk Revit available in InfiPoints version 6.0.
ANSYS 2019 R3 Expands Autonomous Vehicles Solution
Latest release delivers innovations in sensors, virtual environments and AI simulation.
University of Tennessee to Get Supercomputer Under Landmark Award with IBM
The Min H. Kao Department of Electrical Engineering and Computer Science will be home to the installation, allowing it to...
All posts