Top Story
Siemens Unveils Xcelerator Rapid Development Platform
September 4, 2019
Solution combines Mendix and Siemens software portfolio to enable rapid product validation.
ANSYS to Extend Microsoft Azure Digital Twins with Physics-Based Simulations
November 5, 2019
Collaboration supports joint customers' adoption of Azure Digital Twins.
Simcenter Testlab Empowers Digital Twin
September 23, 2019
Upgrade enables better use of test-based data from design and simulation to validation and certification.
Siemens and Dassault Systèmes Nab Top Spots in ABI Research's Simulation Software Assessment
September 5, 2019
The Manufacturing Simulation Software Competitive Assessment analyzed and ranked seven major vendors in the industry.
Siemens Unveils Xcelerator Rapid Development Platform
September 4, 2019
Solution combines Mendix and Siemens software portfolio to enable rapid product validation.
Altair and Chroma Collaborate on Digital Twins for Electric Vehicle Propulsion Testing Systems
July 29, 2019
This effort entails the integration of model-based development simulation methodologies with Power Hardware-in-the-Loop (PHIL) testing to achieve the performance requirements of e-propulsion systems.
Digital Twin Market to Reach $20 Billion by 2025
July 2, 2019
The rising demand for reducing asset downtime, optimizing process time, reducing time to market, reducing asset downtime and improving operational efficiency is proliferating the growth of the digital twin market, according to Global Market Insights. 
Digital Twins: Two of a Kind
July 1, 2019
Exploring how digital twins are shaping our digital fabric and engineering future.
Volkswagen Smashes Time Record At Nürburgring With ANSYS Simulation Solutions
June 4, 2019
Volkswagen's all-electric race car captures second consecutive electric vehicle speed record, showcases e-mobility prowess
Digital Twins and the New Reality
June 1, 2019
As mixed reality systems become more affordable, capable and easier to use, manufacturing is making use of mixed reality for digital twins.
Siemens Launches Capital Load Analyzer Software for Aerospace
May 28, 2019
Making use of an electrical digital twin can reduce aerospace electrical compliance and certification risks.
RAPID+TCT 2019 Drives Additive Manufacturing to Next Level in Motor City
May 24, 2019
Thousands of attendees delve into 3D printing, the future of manufacturing, digital twins, data management and so much more.
Siemens Accelerates Autonomous Vehicle Development With Closed-Loop Simulation
May 23, 2019
PAVE360 extends digital twin simulation beyond processors to include the entire complex ecosystem.
Siemens Introduces Validation Program to Accelerate Autonomous Vehicle Development
May 17, 2019
Siemens' PAVE360 provides a comprehensive environment for multi-supplier collaboration across the automotive ecosystem for the development of next-generation automotive chips, according to the company.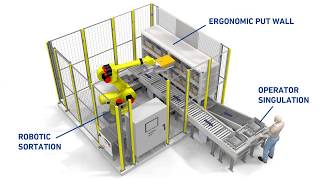 Digital Twins and Cyberphysical Security at AeroDef
May 3, 2019
DE Video News May 3, 2019: Digital twins and cyberphysical security discussions at AeroDef Conf, ANSYS acuires EDA firm
Kicking the Tires on Digital Twins
May 1, 2019
The benefits of virtual representations of individual physical assets aren't just for large enterprises.
Latest News
Y Soft Launches be3D Academy
Teacher-tested lesson plans in STEAM subjects designed to aid classroom instruction and immersive learning.
VRX Sets for December in San Francisco
The VR Conference and Expo by Reuters will feature several panels that seek to identify trends in the emerging XR...
COMSOL Launches Version 5.5 of COMSOL Multiphysics
COMSOL Multiphysics version 5.5 introduces geometry modeling tools, faster solvers and two new products: the Metal Processing Module and the Porous...
KeyShot 9 with GPU support, new 32-inch holographic display, more
Luxion releases KeyShot 9, Looking Glass Factory debut 8K holographic display
All posts