Top Story
GM, GE, Ford Begin Delivering Ventilators; MakerBot Joins Face Shield Making
April 23, 2020
Carmakers begin manufacturing ventilators, MakerBot joins PPE drive, AM education continues under lockdown
WITI Hosts Its First Virtual Women in Technology Summit
June 22, 2020
Themed "Adapt and Innovate," the two-day summit is designed to spotlight leaders in technology and innovation, boost critical thinking and inspire students to pursue STEAM careers.
Harvey Mudd College Professor on Teaching Robotics, Circuit Design in Lockdown
May 11, 2020
Harvey Mudd College Professor continues teaching circuit design and robotics lab courses under lockdown using take-home Arduino kits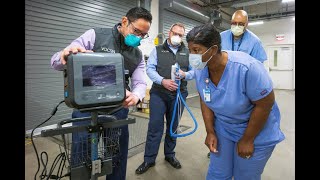 GM, GE, Ford Begin Delivering Ventilators; MakerBot Joins Face Shield Making
April 23, 2020
Carmakers begin manufacturing ventilators, MakerBot joins PPE drive, AM education continues under lockdown
Student Design Competition Profile: FlexFactor's Final Pitch Event
January 22, 2020
Shark Tank-Style Program Helps Students Kickstart STEM Careers
Y Soft Launches be3D Academy
November 15, 2019
Teacher-tested lesson plans in STEAM subjects designed to aid classroom instruction and immersive learning.
Constructing Cars Powered by Chemical Energy
August 1, 2019
The American Institute of Chemical Engineers' annual competition helps chemical engineering students apply their knowledge and bring automotive designs to life.
TE Connectivity Foundation Continues Effort to Boost Access to STEM Education
July 1, 2019
Grants support the UN Foundation's Girl Up, SMASH and FIRST Global.
Base 11 Awards Initial Prizes in $1M+ Student Rocketry Contest
June 28, 2019
Former astronaut Leland Melvin encourages students to persevere as they continue to build and test their rockets.
Infiniti and Renault F1 Team Encourage Women To Pursue Engineering Careers
June 25, 2019
Companies continue to encourage gender diversity in STEM subjects on the occasion of International Women in Engineering Day 2019.
Contest Helps Spur Student Curiosity in STEM
June 1, 2019
Student Design Competition Profile: BEST Robotics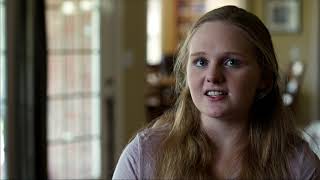 Engineering Girl Power Unleashed on Prosthetic Redesign
February 27, 2019
High school senior creates a lightweight, 3D-printed prosthetic foot for war vet showcasing how K-12 can nurture STEM path for female talent.
The Franklin Institute and TE Connectivity Collaborate on Tech Studio
February 21, 2019
Partnership connects the development and facilitation of interactive exhibit space with hands-on design and engineering workshops.
Dassault Systèmes U.S. Foundation Grant Supports STEM Certification of Veterans
November 19, 2018
STEM programs provides hands-on training on state-of-the-art equipment.
3 Ways to Close the Digital Engineering Skills Gap
November 1, 2018
How can manufacturers accelerate digital transformation efforts to succeed in the Fourth Industrial Revolution? Here are three ways to close the digital skills gap.
The STEM Gender Gap
October 19, 2018
Latest News
MapleMBSE Release From Maplesoft Now Includes Capella Support
MapleMBSE 2020.2 offers expanded toolchain connectivity, improved performance and usability.
BETA CAE Systems Releases SPDRM v1.4.0
SPDRM v1.4.0 features numerous important enhancements in the back-end and in the SPDRM client.
Cambashi Releases 2020 Update of CAE Market Observatory 
Market for CAE / Simulation software will reach $6.1bn in 2020.
Engineering for Change and Siemens Name Finalists in Design Challenge
Eight teams selected for innovations that address fundamental need for clean water and adequate food supply; winners will be announced...
All posts