Top Story
A Reality Check for Simulation
June 21, 2021
Simulation needs test-based validation to be credible.
NAFEMS World Congress 2023 to Head to Sunshine State
July 11, 2022
There will be three days of simulation content, delivered by experts and thought leaders from the simulation community.
NAFEMS Acquires ASSESS
June 21, 2022
In the opening introductions of the NRC22 conference in Indianapolis, NAFEMS announces the acquisition of ASSESS Initiatives.
NAFEMS Americas Regional Conference Calls for Abstracts
January 19, 2022
Event, slated for June in Indiana, will focus on CAE-related technologies in an open forum format.
NAFEMS World Congress 2021 Moves Online
September 15, 2021
The focus is on working to transform the online congress experience into something engaging for its community of attendees, NAFEMS reports.
A Reality Check for Simulation
June 21, 2021
Simulation needs test-based validation to be credible.
Prelude to CAASE21: Autonomous, Connected Vehicles Present New Simulation Challenges
May 27, 2021
CAASE21 Keynote presenters discuss how connectivity and autonomy is changing vehicle design.
FREE CONFERENCE: CAASE21
May 25, 2021
NAFEMS Americas and Digital Engineering present the the Conference on Advancing Analysis & Simulation in Engineering (CAASE21) online.
CAASE21 Preview: Trusting the Model
May 18, 2021
In his upcoming CAASE21 presentation, Jakob Hartl of Purdue University offers a rigorous approach to putting faith in simulation results.
CAASE21 Online Conference Coming in June
April 26, 2021
NAFEMS Americas, Digital Engineering present fourth event exploring the use of simulation and analysis across the design/development process.
NAFEMS to Host Simulation in Automotive Seminar
March 8, 2021
Virtual event to take place March 16-18 in 3 three-hour sessions.
What Will the New Normal Look Like?
February 1, 2021
Here at Digital Engineering, we have spent much of the past year evaluating how the pandemic affected the working life of our engineering audience, and the way they use technology.
NAFEMS Calls for Abstracts for 2021 Congress
January 25, 2021
NAFEMS preps for first hybrid Congress, combining the face-to-face event with virtual online components.
NAFEMS Modifies Dates for World Congress 2021
December 3, 2020
You spoke and NAFEMS listened—and adjusted accordingly by issuing a later date for 2021 Congress.
NAFEMS Puts Out Call for Papers for 2021 Congress
September 3, 2020
The Congress is an independent, international forum for engineering analysis that will be a hybrid event in 2021.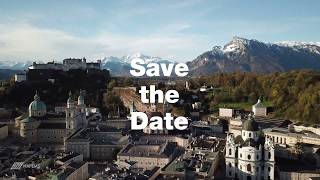 NAFEMS World Congress 2021 Issues Call for Papers
July 13, 2020
Salzburg event will provide in-person and online options for attendees.
Latest News
Editor's Picks: August 4-10, 2022
One of the picks will be chosen as DE's Editor's Pick of the Week.
Lenovo Delivers Expanded Portfolio of New Mobile and Desktop Workstations
Lenovo extends its collaboration with AMD in this latest product launch.
Big Tech Expected to Trim Cloud Computing Spend in 2023
For 2023, folks on Wall Street anticipate a notable slowdown in spending by major technology firms on the warehouse-size data centers...
Partnership Drives Promotion of Additive Manufacturing Camp for Young Women
The "Girl Meets Additive Manufacturing" program, for San Diego high school students, will introduce participants to additive manufacturing.
All posts