Top Story
Workforce of the Future
April 1, 2019
Some firms turn to internship and apprenticeship programs to develop the tech talent they need.
Aras Partners with Institute for Process Excellence
April 11, 2019
Goal is to power sustainable digital transformation strategies.
Workforce of the Future
April 1, 2019
Some firms turn to internship and apprenticeship programs to develop the tech talent they need.
Building Student Teamwork Via Robotics
April 1, 2019
Next-Gen Engineers Student Design Competition Profile: VEX IQ Challenge Next Level
Altium Launches "Altium Academic Programs"
March 25, 2019
Programs offer free and low-cost software and support to students and educators, empowering the next generation of PCB designers and engineers.
America Makes Announces Its Second Satellite Center to be Located at Texas A&M University
March 23, 2019
The objective of the America Makes Satellite Center model is to extend the reach of the existing America Makes mission by expanding its current regional, industrial, and technological footprint.
AMUG Picks 2019 Scholarship Recipients
March 18, 2019
Dr. Wenchao Zhou and Victoria Sears to be honored at AMUG 2019.
Event Sparks Student Interest in Solar Energy
March 1, 2019
Student Design Competition Profile: Solar Splash 2019
The Franklin Institute and TE Connectivity Collaborate on Tech Studio
February 21, 2019
Partnership connects the development and facilitation of interactive exhibit space with hands-on design and engineering workshops.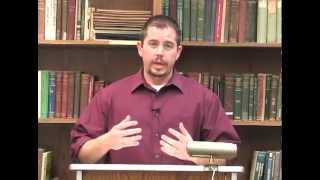 Lockheed Martin Shines Spotlights on Engineering Ethics
January 29, 2019
Aerospace giant teams with University of Illinois to host competition aimed at introducing the real-world implications of engineering ethics to undergraduate students.
Designing for Environmental Sustainability
January 1, 2019
The Biomimicry Institute's Global Design Challenge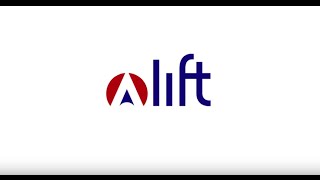 Work-and-Learn Programs Prep Tomorrow's Engineers
November 28, 2018
Lightweight Innovations for Tomorrow (LIFT) teamed up with the National Center for Manufacturing Sciences (NCMS) and the Association of Public Land-Grant Universities (APLU) to figure out where they fall short and what can be done to better prepare students for...
Penn State Offers New Additive Manufacturing Certificate
November 28, 2018
Penn State University hopes to help address the need for more additive manufacturing education through a new graduate certificate in additive manufacturing and design (AMD) available through Penn State World Campus.
Dassault Systèmes U.S. Foundation Grant Supports STEM Certification of Veterans
November 19, 2018
STEM programs provides hands-on training on state-of-the-art equipment.
3 Ways to Close the Digital Engineering Skills Gap
November 1, 2018
How can manufacturers accelerate digital transformation efforts to succeed in the Fourth Industrial Revolution? Here are three ways to close the digital skills gap.
Transition to Simulation Via Training, Part 2
November 1, 2018
Here's what core content is necessary in a simulation training course.
Latest News
Gigabot X Prints from Waste Plastics
A team from Michigan Tech has demonstrated the financial viability of printing large items...
DE News Roundup April 19, 2019: Technology to help rebuild the Notre-Dame, AU calls for papers, more
Design software maker and game publisher pledge to help rebuild the Notre-Dame, Siemens release...
Editor's Picks: April 11-17, 2019
One of the picks will be chosen as DE's Editor's Pick of...
Saint Thomas Academy's Experimental Vehicle Team Earns Four Awards in NASA Competition
The EV team places first among U.S. high schools; team beat all but...
All posts