Top Story
Competition Embodies Spirit of "the New Polytechnic"
May 1, 2019
The Department of Mechanical, Aerospace and Nuclear Engineering at Rensselaer Polytechnic Institute (RPI) hosts a student design competition to help students explore how to develop "creative solutions to real-world problems."
PROSTEP Sponsors the Formula Student DART Racing Team
May 3, 2019
The team is developing an electric racing car for the international Formula Student university design competition.
Competition Embodies Spirit of "the New Polytechnic"
May 1, 2019
The Department of Mechanical, Aerospace and Nuclear Engineering at Rensselaer Polytechnic Institute (RPI) hosts a student design competition to help students explore how to develop "creative solutions to real-world problems."
Altair Invites Students to Participate in Electromagnetic Simulation Competition
April 23, 2019
Undergraduate and post-graduate students who have worked on a supervised project in EM engineering are invited to submit an innovative solution to an EM problem.
Saint Thomas Academy's Experimental Vehicle Team Earns Four Awards in NASA Competition
April 18, 2019
The EV team places first among U.S. high schools; team beat all but two university teams before falling in tiebreaker to European Space Consortium for high school students.
Sintratec donates Sintratec Kit to Southern Union's Additive Manufacturing Program
April 17, 2019
Sintratec's partnership with Southern Union aids the college's intent to offer coursework in advanced manufacturing with the focus on Additive Machine Repair beginning in the fall semester of this year, according to Sintratec and the university.
America Makes Announces Its Second Satellite Center to be Located at Texas A&M University
March 23, 2019
The objective of the America Makes Satellite Center model is to extend the reach of the existing America Makes mission by expanding its current regional, industrial, and technological footprint.
CNC Software Updates Name of Wildest Parts Competition
March 15, 2019
Masters of CAM is an online platform for Mastercam users to submit stories about their experience and skills using CAD/CAM software to design and machine parts.
Global Marathon Event Designed to Inspire Women in Engineering
March 5, 2019
The Global Marathon is a 5-week, free worldwide, online forum, that is created to engage women and those who support them to learn and receive actionable career advice, the organization reports.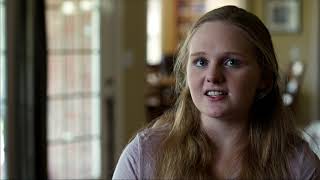 Engineering Girl Power Unleashed on Prosthetic Redesign
February 27, 2019
High school senior creates a lightweight, 3D-printed prosthetic foot for war vet showcasing how K-12 can nurture STEM path for female talent.
The Franklin Institute and TE Connectivity Collaborate on Tech Studio
February 21, 2019
Partnership connects the development and facilitation of interactive exhibit space with hands-on design and engineering workshops.
AVX Announces Support for the GEOX DRAGON All-Electric Formula-E Racing Team
February 14, 2019
AVX is promote increasing environmental sustainability, by partnering with Mouser, TTI and Molex to sponsor the GEOX DRAGON racing team for Season 5 of a world all-electric automotive racing series.
Altair Issues Global Call for Submissions for 2019 Altair Enlighten Award
February 8, 2019
Automotive industry's award is dedicated to vehicle lightweighting in four categories; Full Vehicle, Module, Enabling Technology and The Future of Lightweighting.
2018 Altair Feko Student Competition Announces Winner
February 1, 2019
Canadian student designs reflector array antenna for Cube-Sat application.
NTU and HP Inc. to Advance Digital Manufacturing Worldwide with First HP-NTU Corporate Innovation Lab in Asia
October 29, 2018
As Singapore's newest corporate research laboratory and HP's largest university research collaboration worldwide, the HP-NTU Corporate Lab will drive innovation, technology, skills and economic development critical for the advancement of the Fourth Industrial Revolution.
Half of Women Among Engineering Schools' Faculty Experience Sexual Harassment, Report Finds
October 22, 2018
Nearly half of all engineering students also experience sexual harassment from faculty/staff. National report released at Society of Women Engineers Conference.
Latest News
RAPID+TCT 2019 Drives Additive Manufacturing to Next Level in Motor City
Thousands of attendees delve into 3D printing, the future of manufacturing, digital twins, data management and so much more.
Jabil Inks Additive Manufacturing Agreement to Supply Parts to Renault F1 Team
On-demand delivery of racecar parts for Renault F1 Team driven by expansion at certified Jabil 3D printing facilities worldwide.
ExOne Announces Kennametal as Inaugural Beta Customer for New X1 25PRO Production Machine
ExOne also announced a new material partnership program, as well as more collaboration with Sandvik Additive Manufacturing.
Behind the Scenes at Materialise in the Midwest
Factory tour at Michigan-based 3D printing production facility provides a peek at the company's innovations in the medical sector.
All posts