CoreTechnologies Launches Simplified CAD Models for Digital Factory Planning
February 24, 2020
The Simplifier enables a smooth and fast processing of large CAD models.
EMA Launches CADSync With a Native SolidWorks Connector
January 20, 2020
This enables Cadence PCB and SolidWorks to work in concert, creating a digital twin for mechatronics design.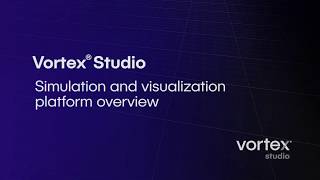 CM Labs Releases Vortex Studio Update 2019c 
December 17, 2019
Vortex Studio 2019c features integration with Unreal Engine and vessel simulation capabilities from MARIN and more.
Designing the Future
December 1, 2019
DE readers chime in on emerging design technologies.
Autodesk and ANSYS to Team Up to Increase Interoperability
November 19, 2019
The collaboration connects Autodesk Fusion 360 design and manufacturing software with ANSYS Mechanical simulation solutions, according to the companies.
VRX Sets for December in San Francisco
November 15, 2019
The VR Conference and Expo by Reuters will feature several panels that seek to identify trends in the emerging XR commerce.
Sponsored Content
Editor's Pick: Automate New Design Space Workflows
November 13, 2019
nTop Platform 2.0 designed to help engineers design high-performance parts faster.
3D Systems Partners with ZVerse
November 5, 2019
On-demand manufacturing customers to gain seamless design capabilities, companies say.
Alibre Design 2019: Still Going Strong
November 1, 2019
Alibre LLC ships the second release since reacquiring its venerable parametric modeling software.
Lockheed Martin Selects 3DEXPERIENCE Platform for Engineering Initiatives
October 28, 2019
Multi-year collaboration aims to speed timelines and improve efficiencies of next generation products.
NASA Selects First Mode and ASU to Develop Marathon Moon Rover, Intrepid
October 28, 2019
Company brings expertise in rover systems, surface mobility, and more to lunar mission study.
Bricsys Conference Highlights "One Platform" Approach to Design
October 18, 2019
Bricsys celebrated the first anniversary of the acquisition at its most recent annual conference by showing off new partnerships, new drafting technology and more.
Moffitt Streamlines Custom Vent Designs With Discovery Live
October 16, 2019
With ANSYS real-time simulation, customers can visualize natural ventilation solutions quickly, shortening design cycles and accelerating sales.
Altair Launches 3D Design and Rendering Solution
October 14, 2019
Inspire Studio is a new solution for designers, architects and digital artists to create, evaluate and visualize designs faster.
Elysium Provides Quality Information Framework (QIF) for Translation and Validation to/from CAD
October 8, 2019
New software capability connects design, manufacturing and quality inspection phases and streamlines workflows to support MBD/MBE.
Latest News
CAASE 2020 Preview: Boosting Diversty in Computer Science and Engineering
Simulation conference keynote speaker discusses ways to increase diversity in computer science and engineering
Arburg Owners Purchase 3D Printing Startup German RepRap
The new owners have confirmed German RepRap will continue to operate as a separate start-up.
Nano Dimension Moves its Main Commercial Activity to USA
Nano Dimension will be able to better serve its customers through its new training and demo center.
Sponsored Content
Passively Cooled Quadro RTX 8000 and RTX 6000 GPUs Optimized for the Data Center
The demand for visualization, rendering, data science and simulation continues to grow as businesses tackle larger, more complex workloads than...
All posts