Top Story
Integrating Smart Design Under Pressure
March 1, 2019
How a small engineering team evolved from its traditional product design roots to embrace the complexity that comes with smart, connected products.
CNC Software Updates Name of Wildest Parts Competition
March 15, 2019
Masters of CAM is an online platform for Mastercam users to submit stories about their experience and skills using CAD/CAM software to design and machine parts.
HOOPS Publish 2019 Enables Consumption of 3D PDF on Any Device, Any Platform
March 12, 2019
SDK enables conversion of 3D PDF documents into HTML while maintaining the PDF's layout, interactivity, data and behavior.
Integrating Smart Design Under Pressure
March 1, 2019
How a small engineering team evolved from its traditional product design roots to embrace the complexity that comes with smart, connected products.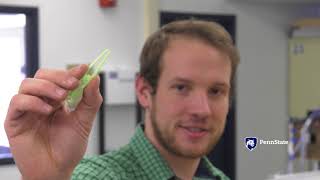 Kijenzi Brings Medical Printing to Kenya
February 24, 2019
Penn State start-ip provides CAD files, 3D printing capabilities to remote Kenyan hospitals.
ZW3D Review: Model and Manufacture
February 1, 2019
ZWSoft updates its all-in-one CAD/CAM program.
ZWSOFT Introduces ZW3D 2019 with Productivity Improvements
January 11, 2019
ZW3D 2019 optimizes workflow and extends functions such as clearer parting wizard, enhanced patch tool, multi-region definition and parting to make mold parting easier and more stable.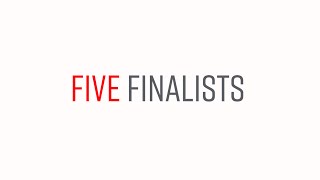 Five Intelligent System Mobility Design Finalists Competing for Share of $4 Million
January 7, 2019
Finalists include teams from United States, Japan, Italy and United Kingdom, with devices ranging from a hybrid exoskeleton on wheels to a powered wheelchair share scheme. Each finalist receives a $500,000 grant to develop their idea further and the final winner...
Coming up ACES
January 1, 2019
Automated, connected, electric and shared (ACES) vehicles present new design challenges.
Weaving Materials into the Design Workflow
January 1, 2019
Advances in materials science offer promises of part quality improvement at the microstructure level.
IronCAD 2019: 20 Years of Innovation
January 1, 2019
A pioneering program gets a host of improvements.
Biomimicry Inspires Lightweight Lattice Design
January 1, 2019
The combination of nature and new topology optimization and simulation tools serves up a powerful approach to achieving lightweighting design goals.
Designing for Environmental Sustainability
January 1, 2019
The Biomimicry Institute's Global Design Challenge
Collaboration Platform Fuels Innovative Race Car Design
December 27, 2018
Nicolas Perrin's autonomous, electric Le Mans Prototype race car Project 424 relies on open access design and new communications platform.
AR-VR: Beyond Joysticks and Touchscreens
December 19, 2018
Voice command, hand gesture, texture mimicry and other advances bring a greater touch of naturalism to AR-VR.
Editor's Pick: Overclocked Workstations Tuned for CAD, 3D Modeling, Animation
December 19, 2018
BOXX debuts its next-generation S-class APEXX workstations with overclocked 9th-Gen Intel CPUs.
Latest News
Dyndrite Accelerated Geometry Kernel Hits the Market
This geometry-agnostic hybrid kernel is capable of interacting with multiple representations of geometry simultaneously.
NVIDIA Launches Jetson Nano AI Computer
Tiny NVIDIA CUDA-X AI computer reportedly runs all AI models.
AMUG Picks 2019 Scholarship Recipients
Dr. Wenchao Zhou and Victoria Sears to be honored at AMUG 2019.
XJet to Debut New NanoParticle Jetting Application at AMUG 2019
The company will offer live demonstrations and will join the conference program in a...
All posts