Top Story
Is AR/VR Ready to Go Beyond Visualization?
December 1, 2019
Storytelling is the dominant use of mixed reality devices at present, but may change in the future.
Editor's Pick: Cloud-based 3D CAD viewer for real-time collaboration 
January 22, 2020
ZWSOFT CADbro 2020 offers online, shared viewing in real-time with the ability of team members to discuss and manage the data.
Hexagon Launches Latest SURFCAM Software with Raft of Enhancements 
January 21, 2020
There are updates to machining cycles, tombstones and additive machining.
Lattice Technology Announces XVL Content Manager
January 16, 2020
Augmenting PDM/PLM systems, new CAD-agnostic solution delivers performance to stakeholders downstream from product development for even the largest 3D product models, company says.
DOCERAM Counts on 3D CAD Product Catalog Powered by CADENAS for Digitization Strategy
January 2, 2020
New 3D CAD Portal enables online configuration and CAD download of digital twins for welding fixtures.
IronCAD Launches Design Collaboration Suite 2020
December 3, 2019
IronCAD accelerates product development process for 3D CAD users with the launch of IRONCAD 2020.
Is AR/VR Ready to Go Beyond Visualization?
December 1, 2019
Storytelling is the dominant use of mixed reality devices at present, but may change in the future.
OpenBOM Debuts Enhanced CAD Integrations with Autodesk Fusion 360 and Launches Autodesk Eagle Plug-in
November 20, 2019
OpenBOM offers capabilities to manage Parts, Bill of Materials, Vendors and Purchase Orders and streamlining design to purchase process for engineering prototyping teams and small-to-medium sized manufacturing companies.
Dyndrite Unveils New GPU-Powered, Python-Scriptable, AM Build Processor
November 20, 2019
New application brings performance improvements and native CAD-to-print capabilities to additive manufacturing technicians.
Mastercam Launches Signature Parts Series for Manufacturing Community
November 19, 2019
The series was initiated to showcase how Mastercam works throughout the manufacturing process using realistic parts.
ParaMatters Launches CogniCAD 3.0 at Formnext 2019
November 14, 2019
ParaMatters expands Its generative design and manufacturing cloud solutions with new release.
Alibre Design 2019: Still Going Strong
November 1, 2019
Alibre LLC ships the second release since reacquiring its venerable parametric modeling software.
Designing with AM in Mind
November 1, 2019
Designers and fabricators must support one another to avoid print failure.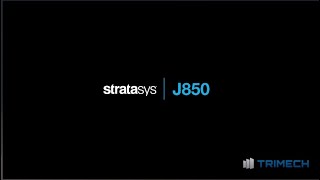 New 3D Printer Offers up to 500,000 Colors and Multiple Materials 
October 30, 2019
Stratasys J850 PolyJet 3D printer is designed for designers, with capacity to print at higher speeds.
2D CAD Program CADintosh 8.5 Adds DWG Export and More
October 28, 2019
The number of CAD elements that can be used in the app is limited only by the available memory in the user's Mac.
flyingshapes° Launches Virtual Reality CAD Application
October 22, 2019
Available now for Oculus Rift and HTC Vive, flyingshapes° streamlines design workflows for precise spatial modeling with intuitive haptic controls and interactive VR toolset.