Top Story
Alibre Design 2019: Still Going Strong
November 1, 2019
Alibre LLC ships the second release since reacquiring its venerable parametric modeling software.
ParaMatters Launches CogniCAD 3.0 at Formnext 2019
November 14, 2019
ParaMatters expands Its generative design and manufacturing cloud solutions with new release.
Alibre Design 2019: Still Going Strong
November 1, 2019
Alibre LLC ships the second release since reacquiring its venerable parametric modeling software.
Designing with AM in Mind
November 1, 2019
Designers and fabricators must support one another to avoid print failure.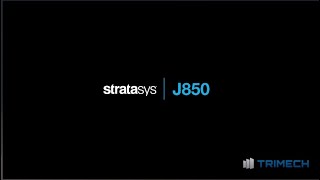 New 3D Printer Offers up to 500,000 Colors and Multiple Materials 
October 30, 2019
Stratasys J850 PolyJet 3D printer is designed for designers, with capacity to print at higher speeds.
2D CAD Program CADintosh 8.5 Adds DWG Export and More
October 28, 2019
The number of CAD elements that can be used in the app is limited only by the available memory in the user's Mac.
flyingshapes° Launches Virtual Reality CAD Application
October 22, 2019
Available now for Oculus Rift and HTC Vive, flyingshapes° streamlines design workflows for precise spatial modeling with intuitive haptic controls and interactive VR toolset.
Bricsys Conference Highlights "One Platform" Approach to Design
October 18, 2019
Bricsys celebrated the first anniversary of the acquisition at its most recent annual conference by showing off new partnerships, new drafting technology and more.
Editor's Pick: A Simple and Useful Tool for Product Visualization 
October 9, 2019
CAD Schroer i4 AR-Viewer for smartphones extends company's expertise to product visualization beyond the bounds of typical CAD software. 
Elysium Provides Quality Information Framework (QIF) for Translation and Validation to/from CAD
October 8, 2019
New software capability connects design, manufacturing and quality inspection phases and streamlines workflows to support MBD/MBE.
New Augmented Reality Viewer Designed to Bring 3D Models to Life
October 7, 2019
The new AR-Viewer i4 Augmented Review enables the display of 3D models within a realistic environment.
KeyCreator 2019 Review: Agile Despite its Age
October 1, 2019
The latest release improves on one of the original 3D CAD programs.
Enabling the Designer Material Era of Additive Manufacturing
October 1, 2019
The consensus: It's a long path from defining the science to delivering the technology.
Cimatron CAD/CAM Software Enables the Design and Manufacture of More Complex Molds
October 1, 2019
Cimatron software reduces tooling design time by up to 50% and delivery time by up to 20%, company reports.
ZVerse and Shapeways Form Integration Partnership to Deliver 3D Design Solutions at Scale
September 20, 2019
The new strategic partnership provides Shapeways customers with access to ZVerse's artificial intelligence-driven design platform as well as its network of certified 3D designers.
Onshape Teams Up With Sandvik for Cloud CAD/CAM Integration
September 20, 2019
Companies' strategic partnership designed to reshape how manufacturers go from 3D product models to finished parts, according to companies.
Latest News
Y Soft Launches be3D Academy
Teacher-tested lesson plans in STEAM subjects designed to aid classroom instruction and immersive learning.
VRX Sets for December in San Francisco
The VR Conference and Expo by Reuters will feature several panels that seek to identify trends in the emerging XR...
COMSOL Launches Version 5.5 of COMSOL Multiphysics
COMSOL Multiphysics version 5.5 introduces geometry modeling tools, faster solvers and two new products: the Metal Processing Module and the Porous...
KeyShot 9 with GPU support, new 32-inch holographic display, more
Luxion releases KeyShot 9, Looking Glass Factory debut 8K holographic display
All posts