Top Story
What's New in AutoCAD 2022?
June 21, 2021
AutoCAD promises a more connected experience across platforms.
IMSI Design Releases DesignCAD 2021
July 16, 2021
DesignCAD 3D MAX 2021's new and improved features include ribbon user interface, improved icons and 4K support, to name a few.
Spatial Corp Partners with Ricardo to Allow Users to Go from CAD to Mesh
July 13, 2021
The tool allows the original CAD to remain in the simulation process.
Open Design Alliance Adds Measurement to Visualize SDK
July 6, 2021
Interactive measurement of CAD and BIM models now available for desktop and web.
What's New in AutoCAD 2022?
June 21, 2021
AutoCAD promises a more connected experience across platforms.
ZWCAD 2022 Beta Is Available for Free Trial
June 18, 2021
Now that DWS files can be created to check and fix nonstandard styles accordingly, this makes standardizing CAD drawings easier.
Radica Software Integrates Electrical CAD Software with OpenBOM
June 7, 2021
The integration creates a new feature that allows users of Electra Cloud to export and convert bills of materials (BOM) directly into OpenBOM with just a few clicks.
Studying Ants and Plants to Build Better Parts
June 1, 2021
Examine the link between generative design software and biomimicry.
PTC Vuforia Instruct Release to Streamline 3D-CAD Based Work
June 1, 2021
Offering from PTC's Vuforia Enterprise AR Suite empowers front-line workers to complete inspections and document insights in real time.
ITI's CADfix PPS Simplification Solution Boosts AVEVA E3D Design Performance
May 20, 2021
Fueled by the CADfix PPS automatic model simplification solution, AVEVA E3D Design is enhanced with two add-ons—AVEVA Model Simplification and AVEVA Native Model Simplification.
IntelliCAD Technology Consortium and 3Dconnexion Form Integration Partnership
May 14, 2021
The integration between IntelliCAD and 3Dconnexion provides end users with navigation, including QuickZoom functionality, extensive customization options, command access and more.
Democratizing Simulation: A Progress Report
May 3, 2021
CAD-integrated FE, templates and UI changes pave way for wider adoption.
Bridge the Gap Between CAD and XR With Release of Theorem-XR
April 23, 2021
This latest release sees the Theorem-XR portfolio offering support for Microsoft HoloLens 2.
Subtractive and Additive Under the Same Roof
April 15, 2021
DfAM triggers an evolution of parametric CAD with algorithms, generative design and 3D printing microservices.
Tacton Introduces Full CAD Automation
April 13, 2021
Enhanced capability automatically generates CAD drawings of custom, configured products to deliver products faster and eliminate errors.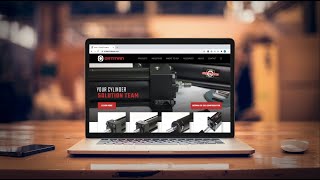 Ortman Fluid Power Launches On-Demand Configurator Tool
March 26, 2021
Hydraulic and pneumatic cylinder manufacturer enhances online experience for engineers with CAD downloads, 3D configurator and integrated pricing.
Latest News
Azul 3D Launches LAKE Printer 
With throughput and an array of materials, the Lake printer will enable manufacturers to consider 3D printing for a wide...
Editor's Picks: Sept. 16-22, 2021
One of the picks will be chosen as DE's Editor's Pick of the Week.
Editor's Pick: Software Suite Built for Directed Energy Deposition Additive Manufacturing
FormAlloy DEDSmart is a software suite intended to complement the company's line of directed energy deposition additive manufacturing machines.
Compact Rugged Computers from OnLogic Enable IoT and Edge Computing
The OnLogic Karbon 400 Series leverages the Intel Atom x6000E Series CPUs in a pair of ruggedized computers engineered for...
All posts