Top Story
CFD Sheds Light on Beirut Explosion
September 28, 2020
Blast simulations by Arup and SSSL provide greater insight into causes of the tragedy, and how the explosion affected surrounding structures.
SOLIDWORKS 2021: GPU-Accelerated for Better Performance
October 8, 2020
SOLIDWORKS 2021 returns with more improvements in performance, modeling, and simulation.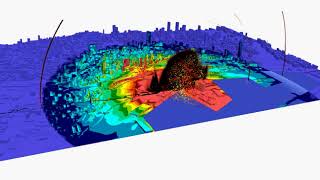 CFD Sheds Light on Beirut Explosion
September 28, 2020
Blast simulations by Arup and SSSL provide greater insight into causes of the tragedy, and how the explosion affected surrounding structures.
Pointwise Accelerates Surface Meshing
July 2, 2020
New release provides 5X faster surface meshing for CFD.
CAASE20 Presentation: Justifying Spending More on Simulation During a Crisis
June 16, 2020
Presenter argues investment in R&D during the crisis is the key to beat competition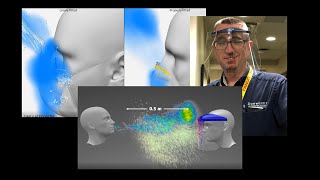 3D printers rally to make PPE, simulation examines social distancing
April 8, 2020
Professional and hobbyist 3D printers join the race to make PPE, simulation reveals social distancing's effectiveness
Big Compute 20: Tackling the Big Issues for a Better Future
March 2, 2020
HPC service provider Rescale and partners host conference on use of high performance computing
Simcenter STAR-CCM+ Improves Simulation Time, Accuracy
March 2, 2020
STAR-CCM+ 2020.1 includes includes automatic coupled solver control, and collaborative VR features.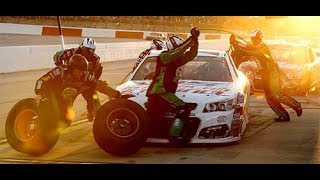 Digital Twin Helps RCR Race to the Finish Line
December 2, 2019
Simulation and technology advances like the digital twin give RCR drivers an edge in horsepower and performance.
Moffitt Streamlines Custom Vent Designs With Discovery Live
October 16, 2019
With ANSYS real-time simulation, customers can visualize natural ventilation solutions quickly, shortening design cycles and accelerating sales.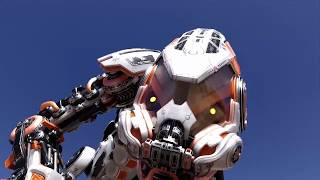 Chaos Group previews Project Lavina, SimScale releases radiation simulator, Onshape recognized by World Economic Forum
August 16, 2019
In this episode of DE News Roundup, Chaos Group previews Project Lavina for real time ray tracing, SimScale releases radiation simulation tool, Onshape recognized as a Technology Pioneer by World Economic Forum
Pointwise Adds Native Interface to Design Software ESP
March 11, 2019
Although it's mostly a maintenance release, it includes new geometry model importa and user interface updates.
LDRA Partners with Siemens to Boost Traceability and Verification for Critical Embedded Systems
March 5, 2019
LDRA tool suite integration features bidirectional traceability, automates impact analysis and enables Polarion users to reduce the cost of compliance with safety-critical standards, company reports.
Discover What's New in Simcenter STAR-CCM+2019.1
March 5, 2019
Simcenter STAR-CCM+ offers realistic multiphysics simulation, capturing the complete geometry of your product, and all of the physics, according to the company.
Use of CF-MESH+ and OpenFOAM Helps Solve Turbulent Flow Simulation Around DrivAer Vehicle
March 1, 2019
CF-MESH+ is a fully automated CFD meshing software solution that features capabilities for mesh generation in arbitrary complex geometries.
Boom Supersonic Partners with NUMECA
February 26, 2019
Boom adopts NUMECA's CFD solutions to advance development of the Overture supersonic passenger aircraft.
Latest News
Editor's Pick: A comprehensive toolset for electronics design and testing 
Keysight Technologies PathWave suite update includes five new modules to help engineers remove computational limitations that traditionally make electronics design...
Migrating Engineering Workloads to the Azure Cloud –
An FLSmidth case study from UberCloud.
MathWorks Updates Simulink Real-Time
Software enhancements involve rapid control prototyping and hardware-in-the-loop testing capabilities with QNX Neutrino Realtime Operating System (RTOS).
Radica Software Partners with Onshape on Electrical CAD
Electra Cloud now available on Onshape's app store to offer end-to-end solutions including 3D, electrical, pneumatic hydraulics and soon...
All posts