Top Story
Self-Driving Cars are Leveling Up in Autonomy
May 1, 2019
A look at the self-driving carmakers' road ahead.
Siemens Introduces Validation Program to Accelerate Autonomous Vehicle Development
May 17, 2019
Siemens' PAVE360 provides a comprehensive environment for multi-supplier collaboration across the automotive ecosystem for the development of next-generation automotive chips, according to the company.
University of Waterloo Research Team Uses Maple, MapleSim to Support Autonomous Vehicle Development
May 17, 2019
The Motion Research Group at the University of Waterloo's Centre for Automotive Research (WatCAR) has been contributing to the body of research around autonomous vehicles by working on a project related to self-driving vehicles.
Self-Driving Cars are Leveling Up in Autonomy
May 1, 2019
A look at the self-driving carmakers' road ahead.
The Cart Before the Autonomous Car
May 1, 2019
Adopting a new technology causes a ripple effect that can disrupt tried-and-true workflows and even entire industries.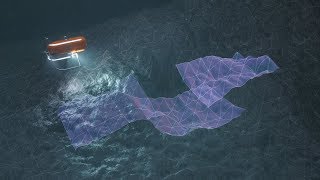 Ocean Explorer Targets Terrestrial and Extraterrestrial Waters
May 1, 2019
WHOI and NASA/JPL are designing an autonomous sea drone capable of exploring the hadal zone, up to almost 7 miles below sea level.
Edge Computing Opportunities and Frustrations
May 1, 2019
Balancing quality and quantity of edge data presents a difficult challenge.
AVL and MSC Software to Partner on Autonomous Vehicle Projects
March 25, 2019
AVL is developing a scenario-based open verification and validation toolchain to generate operational scenarios, create the relevant test cases, and execute testing and homologation of automated driving functions.
Making Autonomous Vehicles Smarter
March 1, 2019
Combining real-world info and simulated conditions to build a data set.
Local Co-Creation for Transportation
March 1, 2019
LM industries Group expands on its grand vision for local, collaborative manufacturing.
VIRES VTD 2.2 Expands Autonomous Driving Simulation
February 8, 2019
Revamped visualization and advanced sensors, new car models, new open API, user experience enhancements can be discovered in latest release.
Game on for 5G
February 1, 2019
Dassault Systèmes and Cognata Announce Strategic Partnership
January 10, 2019
Goal of partnership is to accelerate the launch of safer autonomous vehicles.
Mcity Adds Augmented Reality to Driverless Car Testing Roadmap
December 27, 2018
Researchers make the case for a hybrid autonomous vehicle test process that combines simulated vehicles and traffic scenarios with real-world test drives.
Siemens Acquires COMSA
December 4, 2018
COMSA to join Mentor business to complement Siemens' Capital portfolio with software solutions backed by technical expertise. Acquisition said to strengthen Siemens' expertise in key electrical and harness standards being developed by leading European OEMs and suppliers.
Self-Driving on Virtual Roads
December 1, 2018
Programs learn to navigate in digital highways.
Latest News
RAPID+TCT 2019 Drives Additive Manufacturing to Next Level in Motor City
Thousands of attendees delve into 3D printing, the future of manufacturing, digital twins, data management and so much more.
Jabil Inks Additive Manufacturing Agreement to Supply Parts to Renault F1 Team
On-demand delivery of racecar parts for Renault F1 Team driven by expansion at certified Jabil 3D printing facilities worldwide.
ExOne Announces Kennametal as Inaugural Beta Customer for New X1 25PRO Production Machine
ExOne also announced a new material partnership program, as well as more collaboration with Sandvik Additive Manufacturing.
Behind the Scenes at Materialise in the Midwest
Factory tour at Michigan-based 3D printing production facility provides a peek at the company's innovations in the medical sector.
All posts