Top Story
Ford and the Future of Simulation
June 2, 2020
At the CAASE20 virtual event, the automaker will discuss its use of leading-edge simulation and additive manufacturing technologies. 
Ford and the Future of Simulation
June 2, 2020
At the CAASE20 virtual event, the automaker will discuss its use of leading-edge simulation and additive manufacturing technologies. 
Microway Delivers NVIDIA DGX A100 to a U.S. Educational Institution 
May 26, 2020
HPC & AI solution provider to deliver advanced AI system to the University of Florida.
AI Software Sees Exponential Growth
May 15, 2020
More organizations are leveraging the power of artificial intelligence in engineering design.
MathWorks Release Delivers Additional AI Capabilities to Engineers
May 15, 2020
Engineers can now train neural networks in the updated Deep Network Designer app, manage multiple deep learning experiments in a new Experiment Manager app, and choose from more network options to generate deep learning code.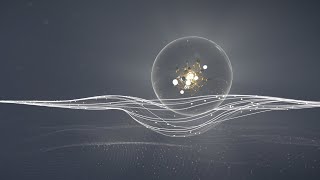 GTC Keynote: LIVE from the CEO Jensen Huang's Kitchen
May 14, 2020
NVIDIA CEO reveals GPU's role in the fight for COVID-19, new Ampere GPU architecture, partnership with BMW, more
Partnership Between Front End Analytics and Georgia Tech's Aerospace Systems Design Laboratory
May 1, 2020
Front End Analytics and ASDL will leverage their respective capabilities in digital twins, system design & simulation, advanced engineering methods, machine learning, and artificial intelligence
NVIDIA Announces GTC 2020 Keynote with CEO Jensen Huang Set for May 14
April 24, 2020
Huang will highlight the company's innovations in artificial intelligence, high-performance computing, data science, autonomous machines, health care and graphics.
Project BreathEasy: OnScale and LEXMA Partner Using Biosimulation and AI
April 21, 2020
OnScale and LEXMA leverage scalable cloud simulation and AI to create digital twins of the lungs of COVID-19 patients to optimize use of limited ventilator and respiratory equipment and yield better patient outcomes.
Sigma Labs Launches PrintRite3D Production Series
March 31, 2020
New production dashboard and AI-driven metrics provide real-time information as 3D printing alternatives accelerate due to worldwide crisis.
Sponsored Content
Using Synthetic Datasets to Train Embedded AI
March 20, 2020
This study demonstrates training and validating embedded AI algorithms using synthetic datasets derived from large numbers of parametric cloud simulations.
Sponsored Content
Getting Comfortable with AI-Assisted Design
March 9, 2020
Generative design technology is gaining acceptance as software vendors leverage GPU acceleration.
Sponsored Content
Should Engineers Embrace Data Science?
March 9, 2020
Increased adoption of machine learning and AI in design and simulation will require a higher level of understanding by engineers.
AMD CPUs and Radeon GPUs Enable El Capitan Supercomputer to Break 2 Exaflops Barrier
March 6, 2020
El Capitan is set to be the second all AMD CPU and GPU exascale system in the U.S.
ANSYS Advances 5G, High-Performance Computing and AI Design 
February 28, 2020
ANSYS RaptorH brings the HFSS solver engine to silicon chip design teams.
CAASE 2020 Preview: Boosting Diversity in Computer Science and Engineering
February 25, 2020
Simulation conference keynote speaker discusses ways to increase diversity in computer science and engineering
Latest News
DE Podcast: Analyst Jon Peddie Explains COVID-19's Effect on the GPU Market
JPR releases graphics market report for 2020 Q1, shipments down, growth blunted by Coronavirus and shutdowns
EnginSoft USA and MotionPort Announce Merger
Combined company will provide enhanced CAE software and services with national coverage in simulation disciplines.
3D Systems Expands Plastics Materials Portfolio
Figure 4 RUBBER-65A BLK new mid-tear strength elastomer has high elongation at break for flexibility, strength and durability.
Additive Manufacturer Green Trade Association Commissions Research Project
Project will be a systematic review of existing studies on the environmental benefits of AM.
All posts