Top Story
Ultimaker S5 3D Printer Review: Bigger and Better
March 1, 2019
The Ultimaker S5 3D printer gives professionals more space for larger models.
Stratasys Snags Top Spot in ABI Research's Additive Manufacturing Platform Competitive Assessment
March 23, 2019
Also, Desktop Metal edges out incumbents, earning highest rank in innovation.
Protolabs and Wohlers Associates Team Up for Immersive Course on Design for Additive Manufacturing
March 21, 2019
The event comes after the digital manufacturer's recent initiatives with GE Additive and MIT that focus on advancing 3D printing.
Renishaw to Showcase Multi-Laser AM Innovations at AMUG 2019
March 21, 2019
Advanced automotive technology on display will include LED heat sinks, a low-cost, high-volume headlight component with no post-processing required.
Bugatti Builds Vehicle Components with Technology from SLM Solutions
March 21, 2019
Metal additive manufacturing technology is accelerating industrial development in the automotive sector.
Stanley Black & Decker Partners with AstroPrint to Create a Distributed Network of 3D Printers
March 21, 2019
With AstroPrint's Enterprise Cloud, Stanley Black & Decker will automate its additive manufacturing systems and workflows on a single platform.
3YOURMIND Extends Partnership with Deutsche Bahn
March 15, 2019
Deutsche Bahn has integrated the software solutions from 3YOURMIND to gather 3D printing applications from its company to assemble a digital spare parts warehouse.
3Degrees Launches TRACE for Best Practices in 3D Printing
March 15, 2019
Software offers an intuitive, flexible tool to tackle requirements in quality management, company says.
Sponsored Content
ONR Quality Made – Robotic Laser Wire Additive Manufacturing System
March 11, 2019
Recent advances in modeling and simulation tools based on an Integrated Computational Materials Engineering (ICME) approach provide an opportunity to relate process parameters to microstructure to properties to performance.
Farsoon Develops Pure Copper Laser Sintering Process
March 5, 2019
Farsoon's Application R&D team conducted a large number of tests and obtained the appropriate scanning strategies and process parameters for pure copper.
Optomec Announces Its New LENS CS 600 and 800 Controlled Atmosphere DED Systems
March 4, 2019
These new additions to the Optomec Laser Engineered Net Shaping (LENS) Classic System Series are configurable and maximize the process build envelope.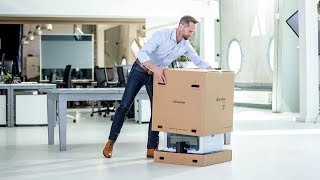 Ultimaker S5 3D Printer Review: Bigger and Better
March 1, 2019
The Ultimaker S5 3D printer gives professionals more space for larger models.
Sponsored Content
Evaluating Your Additive Manufacturing Process
February 28, 2019
As a low-volume prototyping technology, AM or 3D printing proves itself to be almost unrivaled in the range of forms it can produce at a reasonable cost.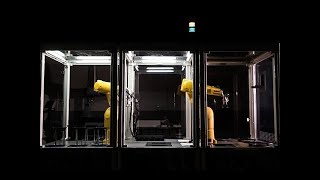 Air Force Readies Rapid Parts Replacement for Takeoff
February 21, 2019
The USAF is exploring how to leverage DLP 3D printing technology as a lean alternative to producing and inventorying legacy parts.
Preview of RAPID + TCT 2019
February 19, 2019
3D printing and additive manufacturing show returns to Detroit in May.
FELIXprinters Launches Large Build Envelope Industrial Additive Manufacturing Solutions
February 14, 2019
FELIXprinters introduces the Pro L and XL Systems, expanding its industrial range of additive manufacturing machines.
Latest News
Altium Launches "Altium Academic Programs"
Programs offer free and low-cost software and support to students and educators, empowering the...
AVL and MSC Software to Partner on Autonomous Vehicle Projects
AVL is developing a scenario-based open verification and validation toolchain to generate operational scenarios,...
FLOW-3D v12.0 Release Features Modern Graphical User Interface (GUI)
The latest version of Flow Science's flagship CFD software features a modernized interface...
Altair OptiStruct Runs up to 10x Faster on NVIDIA GPUs
This speed boost has the potential to impact several industries including automotive, aerospace, industrial...
All posts