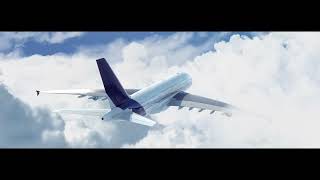 Additive Industries
November 14, 2022
Additive Industries is a 3D metal printer manufacturer for high-quality metal parts. It offers a system specifically aimed at high-end and demanding industrial markets. With class-leading build volume, robustness as well as productivity, Additive Industries redefines the business case for...
Editor's Picks: Nov. 12-17, 2020
November 18, 2020
One of the picks will be chosen as DE's Editor's Pick of the Week.
Additive Industries Unveils Flagship 3D Metal Printer
November 13, 2020
It is developed on a platform that allows even further expansion of the build volume and productivity in the future.
MetalFAB1 Industrial 3D Printer Certified as PrintRite3D Ready
September 11, 2020
OEM agreement advances partnership providing in-process melt-pool monitoring on Quad Laser Systems.
ArcelorMittal and Additive Industries Tackle Large Spare Part Printing for Steel Industry
April 3, 2020
ArcelorMittal's collaboration with Additive Industries in recent years has resulted in an improvement in process performance and quality, companies report.
Finalists of Design for Additive Manufacturing 2020 Named
February 21, 2020
From a record number of 151 contestants, professionals and students, three finalists were selected per category.
GKN Aerospace CTO to open new Additive Industries facility in UK
February 18, 2020
This center is part of the global network of Additive Industries Competence Centres, also located in Eindhoven, Los Angeles and Singapore.
Additive Industries Launches Cooperative to Reduce Cost of Consumables for 3D printing
November 22, 2019
The Additive Manufacturing Quality Co-operative is a not-for-profit entity that unites the customers of Additive Industries.
Additive Industries to Expand Aerospace Customer's Installed System Base by Year-end
September 6, 2019
This validates the Additive Industries' concept of production-based metal powder bed fusion systems for overall equipment efficiency.
F1 Team of Alfa Romeo Racing Strengthens Technology Partnership with Additive Industries
July 1, 2019
On behalf of Alfa Romeo Racing, Sauber Engineering, like the F1 team part of the Sauber Group and using the technology, has ordered its fourth multi-module, four-laser MetalFAB1 Productivity system.
European Logistic Company Benefits from 3YOURMIND Platform
April 17, 2018
Two European companies have partnered with 3YOURMIND and are using its software platform to drive their on-demand production.
Aidro Hydraulics and Fraunhofer Win Design for Additive Manufacturing Challenge
March 28, 2018
Winning Designs of Additive Industries contest highlight industrialization of additive manufacturing.
Metal 3D Printing Takes Center Stage at formnext 2017
November 30, 2017
If the exhibits and announcements at formnext 2017 in Frankfurt this month are any indication, 2018 will be the year of metal for 3D printing.
3D-Printing Highlights and Surprises from RAPID + TCT 2017
May 12, 2017
The buzz at the show was mostly that of the manufacturing, not prototyping, world.
Additive Industries Presents MetalFAB1 for Prototyping
March 22, 2017
New 3D metal printing system combines largest symmetrical build chamber and compact footprint.
Latest News
CIMdata Supports the PLM Green Global Alliance
CIMdata's Sustainability and Green Energy Practice Director Mark Reisig will moderate the Alliance's coverage of PLM and Green...
SprutCAM X Updates with Collision Avoidance
Collision Avoidance option now features an updated calculation algorithm.
Introducing Autodesk Fusion Industry Cloud
Built on the Autodesk Design & Make Platform, Fusion industry cloud is designed to transform product design and manufacturing by unifying...
ESTECO, Optimad Partner to Offer Embedded Explainable AI
This venture will bring machine learning and explainable artificial intelligence capabilities into ESTECO software solutions, the company reports.
What Will Digital Twins Look Like in 5 Years?
A clear definition and view of the technology is only now taking shape.
Flow Science Releases FLOW-3D POST 20
FLOW-3D POST 2023R2 introduces support for a new results file format that enables faster postprocessing, the company reports.
All posts