Top Story
The New Age of GPU-Driven Product Design
June 1, 2019
Software companies are finding ways to accelerate CAD with GPUs beyond graphics and rendering.
ANSYS Study Measures Consumer Perception on Autonomous Aircraft
June 17, 2019
Through the survey, ANSYS measured consumer sentiment around the future of autonomous aircraft.
ANSYS and BMW Group Partner to Jointly Create Simulation Tool Chain for Autonomous Driving
June 11, 2019
New agreement drives development of autonomous driving technology for the BMW iNEXT, the next-generation autonomous vehicle.
ANSYS 2019 R2 Strengthens Digital Thread Between Design, Engineering and Manufacturing
June 7, 2019
Latest ANSYS release accelerates digital transformation across every industry.
Going Live with Real-Time Simulation
June 6, 2019
GPU-powered simulation advances democratization of simulation.
Editor's Picks: May 30-June 5, 2019
June 6, 2019
One of the picks will be chosen as DE's Editor's Pick of the Week.
Volkswagen Smashes Time Record At Nürburgring With ANSYS Simulation Solutions
June 4, 2019
Volkswagen's all-electric race car captures second consecutive electric vehicle speed record, showcases e-mobility prowess
The New Age of GPU-Driven Product Design
June 1, 2019
Software companies are finding ways to accelerate CAD with GPUs beyond graphics and rendering.
RFS and ANSYS Lay Foundation for 5G-Ready Antennas
May 14, 2019
Antenna company standardizes on ANSYS simulation solutions, slashes simulation time from 4 days to 1 hour.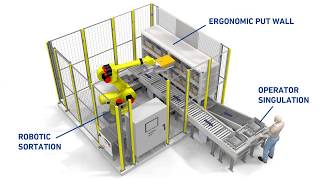 Digital Twins and Cyberphysical Security at AeroDef
May 3, 2019
DE Video News May 3, 2019: Digital twins and cyberphysical security discussions at AeroDef Conf, ANSYS acuires EDA firm
ANSYS Acquires Assets of DfR Solutions, a Provider of Electronics Automated Design Analysis
May 1, 2019
Acquisition intended to give ANSYS customers access to electronics reliability technology.
Self-Driving Cars are Leveling Up in Autonomy
May 1, 2019
A look at the self-driving carmakers' road ahead.
Get Cracking with ANSYS Workbench 19.2
May 1, 2019
Walk through a fracture analysis using ANSYS Separating Morphing Adaptive Remeshing Technology.
Engineering Automation: Going on Autopilot
May 1, 2019
From flying taxis to cargo drones, efforts are underway to automate in the air.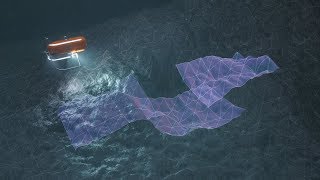 Ocean Explorer Targets Terrestrial and Extraterrestrial Waters
May 1, 2019
WHOI and NASA/JPL are designing an autonomous sea drone capable of exploring the hadal zone, up to almost 7 miles below sea level.
Sponsored Content
Digital Twins in the Hot Seat
April 25, 2019
The phrase "digital twin" has become the be-all-and-end-all of manufacturing buzzwords, stirring up Utopian views on what it can do for predictive maintenance, simulation and more.
Latest News
Altair Signs Reseller Agreement with NEC for PBS Professional
Altair will include socket-based PBS Professional licenses with its x86/Linux systems.
ISC 2019 Kicks Off with Spotlight on High-Performance Computing
The organizers have lined up a program covering high-performance computing topics, encompassing servers, networking, storage, software tools and applications.
KISTERS Debuts 3DViewStation Fast WebViewer for Catia, NX, Creo and more  
3DViewStation WebViewer gives the ability to instantly load native CAD data from various sources like: Catia, NX, Creo, Inventor, Solidworks,...
NCDMM Opens New Huntsville, Ala., Office to Support U.S. Army
NCDMM welcomes Mike Docherty as director of Manufacturing Technology to lead Huntsville office.
All posts