PSSC Labs Named Ansys Preferred Solution Partner
July 28, 2020
PSSC will provide Ansys end users with custom configured computing solutions.
Ansys Helps BMW With Passive Safety Systems
July 23, 2020
BMW will use LS-DYNA for multiphysics simulation of safety systems.
Ansys Discovery Aims to Help Simulation Practices Shift Left
July 21, 2020
New release combines instant physics simulation, high-fidelity simulation, and direct modeling in a single user experience aimed at promoting widespread use of simulation through out the design process.
Ansys Discovery Reduces Engineering Labor by 26%
July 17, 2020
Simulation-driven design tool combines instant physics simulation, interactive geometry modeling.
Ansys 2020 R2 Launched
July 15, 2020
Platform enhancements accelerate collaborative design and product delivery.
Zuken Releases CR-8000 2020 for Electronic Design
July 14, 2020
3D multi-board EDA environment features enhancements to schematic design, integration with Keysight and Ansys.
Ansys Launches "Art of Simulation" Image Competition
June 11, 2020
Contest seeks images that showcase the "power of simulation."
The Art of Distortion Compensation
May 15, 2020
Automating is an essential part in design for additive manufacturing.
AI Software Sees Exponential Growth
May 15, 2020
More organizations are leveraging the power of artificial intelligence in engineering design.
Physical Optics Corporation and ANSYS Streamline Avionics Development for U.S. Military Aircraft
March 16, 2020
Model-based solution slashes avionics software development time by over 50%.
U.S. Army, L3Harris and ANSYS Collaborate to Improve Aviation Performance and Affordability
March 12, 2020
Two-year initiative supports integration of software aligned to the FACE Technical Standard.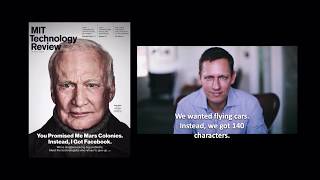 DE Video News Roundup for 2020 March 13
March 11, 2020
Tradeshows cancelled due to Corona virus outbreak, Big Compute 20 tackles big issues, GPU report published, more
EDF Engineers Low-Carbon Power Generation Technologies with ANSYS Multiphysics Solutions
March 10, 2020
Digital transformation delivers energy efficiency, extends nuclear plant operating life beyond 40 years, companies say.
Editor's Picks: Feb. 27-March 4, 2020
March 6, 2020
One of the picks will be chosen as DE's Editor's Pick of the Week.
ANSYS Acquires Lumerical, a Photonic Simulation Software Developer
March 6, 2020
Acquisition to add photonic simulation to ANSYS' multiphysics portfolio for 5G, IIOT and autonomous vehicle development.
Latest News
Siemens and ASME Announce Innovate for Impact: Siemens Design Challenge Winners
Teams from Colombia, Uganda and the U.S. selected for innovations that meet need for clean water and adequate food...
AMD COVID-19 HPC Fund Adds 18 Institutions and Five Petaflops of Processing Power
AMD EPYC CPUs and Radeon Instinct GPUs to power COVID-19-related research at Stanford School of Medicine, the University of...
Team Penske and Stratasys Extend Technical Partnership
Team Penske has expanded its use of Fused Deposition Modeling and PolyJet Technologies for prototyping, tooling, fixturing and end-use parts...
Rescale and Hyundai Motor Group Team Up to Boost Mobility Innovation
Companies build a multi-cloud high-performance computing environment.
All posts