Top Story
Get the Most from Advanced Materials
January 17, 2020
The need for composite and customized materials grows within the product engineering realm, but multiscale modeling and simulation software still needs fine tuning.
ANSYS Announces Winners of 2020 Hall of Fame Competition
January 24, 2020
Corporations and universities use ANSYS simulation solutions to save lives, time and money.
Get the Most from Advanced Materials
January 17, 2020
The need for composite and customized materials grows within the product engineering realm, but multiscale modeling and simulation software still needs fine tuning.
Aras Licenses Platform to ANSYS in Strategic OEM Deal
January 14, 2020
Partnership designed to enable better processes and data management of simulations for digital thread traceability across the lifecycle.
More-PDF Adds PDF3D Creation for ANSYS Engineering Analysis Users
January 9, 2020
The new More-PDF plugin creates multi-page templated 3D PDF documents directly from within the Workbench environment.
AEye and ANSYS Accelerate Autonomous Driving Safety
January 7, 2020
ANSYS enables virtual prototyping of AEye solutions to speed design, testing and validation of automotive perception technologies in real-world scenarios.
ANSYS Planning to Join NASDAQ-100 Index
December 20, 2019
The NASDAQ-100 index is composed of the 100 largest non-financial company stocks listed on The Nasdaq Stock Market based on market capitalization.
Sponsored Content
ANSYS Accelerates Mobility Transformation
December 11, 2019
The great mobility transformation is also major industry disruption. Companies that innovate fast will dominate the mobility markets for decades, and fast innovation requires simulation. ANSYS is the global simulation leader with the most trusted simulation technology. We continue to...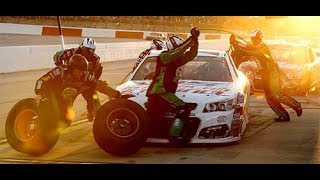 Digital Twin Helps RCR Race to the Finish Line
December 2, 2019
Simulation and technology advances like the digital twin give RCR drivers an edge in horsepower and performance.
Mobile Workstations Continue to Rise
December 1, 2019
Demand is driven by the desire to have as much computing power as possible at hand 24/7.
New Licensing Options Satiate Users' Appetite for Design Tool Flexibility
December 1, 2019
As the cloud gains traction and the digital business accelerates, CAD and CAE users are hungry for more flexible deployment and payment options.
AU 2019: Partnership with ANSYS, Free Generative Design Tools, Jumping on the Virgin HyperLoop, More
November 26, 2019
Autodesk University highlights, update on the Autodesk-ANSYS partnership, Free Generative Design tools for subscribers, more
Porsche Electric Race Car Targets Formula E Championship With ANSYS Technology
November 25, 2019
ANSYS simulation software helps Porsche 99X Electric's advanced powertrain deliver energy efficiency.
Rockwell Automation and ANSYS Set up Strategic Partnership
November 21, 2019
Companies that target industrial automation and simulation help customers realize better business outcomes through simulation-based digital twins.
RBF Morph: Real-Time Design Data Feedback for the Digital Twin
November 19, 2019
Embedded in the ANSYS engineering suite, the mesh morphing tool helps rapidly predict the outcome of design changes.
Autodesk and ANSYS to Team Up to Increase Interoperability
November 19, 2019
The collaboration connects Autodesk Fusion 360 design and manufacturing software with ANSYS Mechanical simulation solutions, according to the companies.
Latest News
Sponsored Content
Showcasing Multiphysics Simulation of 2019
COMSOL announces the availability of Multiphysics Simulation 2019, a technical magazine featuring COMSOL Multiphysics® users in industry, research, and education, and...
Editor's Picks: Jan. 16-22, 2020
One of the picks will be chosen as DE's Editor's Pick of the Week.
Aras and Minerva Group Form Strategic Partnership for a Best Practice Industry PLM Solution
The goal of partnership is to launch a Best Practice Industry PLM Solution.
Keysight to Unveil Design and Test Solution for DDR5 Memory
PathWave ADS Memory Designer for DDR5 reduces product development time.
All posts