Top Story
Ruggedized Electronics Require Special Attention
Meet the challenge of designing sensitive electronics for harsh environments.
CRP Technology's Windform XT 2.0 carbon-composite material was used to create the wind tunnel testing model via selective laser sintering in just four days.
Resources
Industry Focus: Designing for Medical/Life Sciences
You'll see some great examples of the how engineering and medical professionals are coming together to solve real problems with technology in the articles collected for this special digital issue. We hope they…
Editor's Picks: May 30-June 5, 2019
June 6, 2019
One of the picks will be chosen as DE's Editor's Pick of the Week.
Keysight Technologies Enhances Design Workflows with New PathWave Design 2020 Software Suite
June 4, 2019
The new software suite reduces setup time, automates routine tasks, provides faster simulation and analysis, according to Keysight Technologies.
Verisurf 2019 Software Introduced
May 3, 2019
The software offers enhanced CMM programming, productivity features and universal compatibility.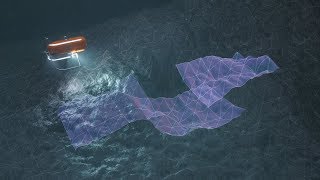 Ocean Explorer Targets Terrestrial and Extraterrestrial Waters
May 1, 2019
WHOI and NASA/JPL are designing an autonomous sea drone capable of exploring the hadal zone, up to almost 7 miles below sea level.
TE Connectivity Announces Definitive Agreement to Acquire the Kissling Group 
April 30, 2019
The deal helps expand TE's portfolio for hybrid electric commercial vehicle solutions, TE Connectivity reports.
Keysight Technologies' V2X Test Solution Earns OmniAir Certification
April 18, 2019
Certification ensures vehicular communication devices and associated software pass global industry requirements for interoperability and compliance.
Siemens Buys NVH Business from Saab Medav
March 22, 2019
Deal boosts Siemens' Simcenter portfolio with a range of configurable solutions for end-of-line noise, vibration, and harshness (NVH) quality testing.
Matereality Adds Lab Information Management to its Material Data Management Software
March 14, 2019
Release Is accompanied by a new bolt-on for companies to manage and run their test labs.
Pico Technology Introduces PicoScope 9404 SXRTO Real-Time Oscilloscope
March 5, 2019
The 9404 features four 5 GHz 12-bit channels, each supported by real-time sampling to 500 MS/s per channel and up to 1 TS/s (1 ps) equivalent-time sampling. 
Making Autonomous Vehicles Smarter
March 1, 2019
Combining real-world info and simulated conditions to build a data set.
Integrating Smart Design Under Pressure
March 1, 2019
How a small engineering team evolved from its traditional product design roots to embrace the complexity that comes with smart, connected products.
Averna Launches Tools for Real-time Asset Monitoring
February 8, 2019
Averna ConnexThing Toolkits accelerate the deployment of an IoT solution with ThingWorx.
Ruggedized Electronics Require Special Attention
February 1, 2019
Meet the challenge of designing sensitive electronics for harsh environments.
Ethertronics Offers New Portable Millimeter Wave Measurement System
January 23, 2019
The new ETH-MMW-1000 provides a compact, cost-effective, accurate, and adaptable solution for testing 5G antennas and other devices at millimeter wave frequencies spanning 18–75+GHz in a range of laboratory and production environments.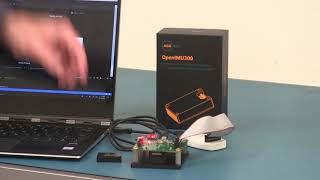 Learn How to Develop Sensor Solutions for Drones, Autonomous Vehicles and Robots
January 21, 2019
Short video addresses the New ACEINNA OpenIMU Sensor Package for Autonomous Vehicle Guidance and Navigation.
Latest News
Volkswagen updates classic van with generative design, RoboCup flexes autonomous muscles, more
In this episode of DE Video News roundup, VW uses Autodesk Fusion to reshape Microbus, autonomous robots play soccer, Onshape...
Editor's Picks: July 11-17, 2019
One of the picks will be chosen as DE's Editor's Pick of the Week.
HP Unveils New Performance Options for Z6 Workstations
New configurable options for Z6 G4 workstations feature Intel Xeon W CPUs that are designed for creative workloads like 3D...
API Strengthens Metrology Services With Acquisition of Exact Laser Measurements
API further extends its reach into the automotive sector.
All posts