Top Story
AI-Accelerated Rendering
November 1, 2019
Artificial intelligence ushers in rendering democratization.
Epic Games to Use HOOPS Exchange for CAD Import
December 6, 2022
Epic Games switches to HOOPS Exchange for handling CAD model import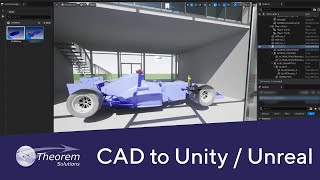 How to Use CAD Data Within Unity and Unreal
October 31, 2022
Extended Reality (XR) provides a range of new opportunities for engineering and manufacturing companies. From new training methods to digital collaboration, XR is set to have a big impact on manufacturing.
Epic Games to Hold Unreal Fest
June 12, 2020
Game Engine users to gather in virtual conference amid COVID 19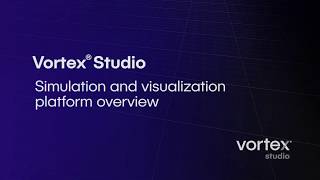 CM Labs Releases Vortex Studio Update 2019c 
December 17, 2019
Vortex Studio 2019c features integration with Unreal Engine and vessel simulation capabilities from MARIN and more.
AI-Accelerated Rendering
November 1, 2019
Artificial intelligence ushers in rendering democratization.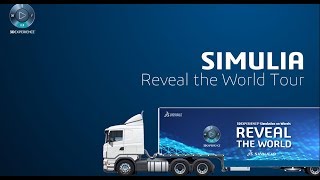 SIMULIA road trip, Unreal Engine 4.23 highlights, ANSYS and Edge Case Research partnership, more
September 6, 2019
Dassault Systèmes SIMULIA goes on the road to promote simulation, Epic Games launches Unreal 4.23 with Beta features, ANSYS and Edge Case Research partner to address autonomous vehicle hazard detection, GPU-based on-demand Bullet Render Fame goes live
Alienbrain 2019 Version Control Software Now Available
August 22, 2019
Introducing Unreal Engine integration and subscription pricing model.
The Art of Balance in Mixed Reality
June 1, 2019
Resolution, weight and price are part of the equation for virtual reality and mixed reality success.
Prepare for Augmented, Virtualized Product Development
August 13, 2018
Laying the groundwork for professional augmented reality and virtual reality apps begins with generating realistic, interactive content.
From Solid Geometry to Responsive AR-VR
August 1, 2018
The handshake between CAD and visualization engines proves critical to AR-VR development.
Latest News
Love the Problem
While new solutions are emerging all the time, many of the problems engineers face can be dishearteningly consistent.
Preparing Youth for Tech of Tomorrow
Student Competition Profile: The FIRST Community and Team Robotics
SimScale Goes Carbon Neutral
SimScale has achieved the corporate carbon neutral label.
Editor's Picks: March 23-29, 2023
One of the picks will be chosen as DE's Editor's Pick of the Week.
All posts