PROSTEP Participates in Funding Project on Autonomous Driving
December 6, 2019
PROSTEP will provide its partners from industry and the research community with support for the testing and industrialization of project results and will also be developing the demonstrator for a traceability solution.
New Endurica Testing Service Quantifies Likelihood of Failure 
October 24, 2019
The new module offers raw materials suppliers and rubber product manufacturers a validated method to measure dispersion and contaminant effects on durability and reliability.
Real-Time Simulation for a Faster, Better Design
October 1, 2019
A new generation of technologies is making simulation and test more accessible than ever.
Keysight Technologies Delivers Automated Test Solution for Automotive Ethernet Receivers at 1G Speeds
September 26, 2019
New software speeds time to market with comprehensive testing needed to achieve compliance required by IEEE and OPEN Alliance.
Simcenter Testlab Empowers Digital Twin
September 23, 2019
Upgrade enables better use of test-based data from design and simulation to validation and certification.
Hexagon Unveils RS6 Laser Scanner
July 23, 2019
The RS6 Laser Scanner is the new flagship 3D scanner for the Absolute Arm 7-Axis, according to Hexagon.
Verisurf 2019 Software Introduced
May 3, 2019
The software offers enhanced CMM programming, productivity features and universal compatibility.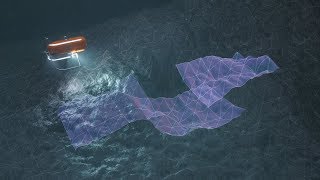 Ocean Explorer Targets Terrestrial and Extraterrestrial Waters
May 1, 2019
WHOI and NASA/JPL are designing an autonomous sea drone capable of exploring the hadal zone, up to almost 7 miles below sea level.
TE Connectivity Announces Definitive Agreement to Acquire the Kissling Group 
April 30, 2019
The deal helps expand TE's portfolio for hybrid electric commercial vehicle solutions, TE Connectivity reports.
Keysight Technologies' V2X Test Solution Earns OmniAir Certification
April 18, 2019
Certification ensures vehicular communication devices and associated software pass global industry requirements for interoperability and compliance.
Siemens Buys NVH Business from Saab Medav
March 22, 2019
Deal boosts Siemens' Simcenter portfolio with a range of configurable solutions for end-of-line noise, vibration, and harshness (NVH) quality testing.
Matereality Adds Lab Information Management to its Material Data Management Software
March 14, 2019
Release Is accompanied by a new bolt-on for companies to manage and run their test labs.
Making Autonomous Vehicles Smarter
March 1, 2019
Combining real-world info and simulated conditions to build a data set.
Integrating Smart Design Under Pressure
March 1, 2019
How a small engineering team evolved from its traditional product design roots to embrace the complexity that comes with smart, connected products.
Averna Launches Tools for Real-time Asset Monitoring
February 8, 2019
Averna ConnexThing Toolkits accelerate the deployment of an IoT solution with ThingWorx.
Latest News
NAFEMS Americas Student Award
Award recognizes outstanding student work in engineering modeling, analysis and simulation.
MoDeCH Launches eCommerce Website to Supply And Support Downloadable SPICE Models for Analog Circuit Designers
New website to supply and support downloadable SPICE models for analog circuit designers.
IntelliCAD Technology Consortium Sues Suzhou Gstarsoft Co. Ltd
Lawsuit alleges copyright infringement and trade secret misappropriation.
Latest NCSIMUL Features Three Enhancement Areas
Zoom on specific tool for clear vision of machining process.
All posts