Top Story
Redesigning CAD for Mixed Reality
February 1, 2020
Break old habits while inventing new practices at the same time.
Xometry Price Quotes Available in SOLIDWORKS, CATIA
February 14, 2020
Integration provides MAKE Marketplace quotes for manufacturing parts directly in the design environment.
Dassault Systèmes and Xometry Partner to Offer Instant Part Production in Design Environment
February 13, 2020
Xometry is Dassault Systèmes' first "prime partner"—a new category of partners providing buying experiences to users of MAKE Marketplace, Dassault Systèmes' on demand manufacturing service.
Editor's Picks: Feb. 6-12, 2020
February 13, 2020
One of the picks will be chosen as DE's Editor's Pick of the Week.
Dassault Systèmes Introduces 3DEXPERIENCE WORKS to Bring Value to the Creative Process
February 11, 2020
With the new design applications, SolidWorks users can develop new customer experiences with seamless collaboration, embedded data management, and automatic software updates, the company says.
TECHNIA Signs SolidWorks Distribution Agreement With Dassault Systèmes
February 11, 2020
TECHNIA currently distributes Dassault Systèmes' 3DEXPERIENCE platform and various applications such as CATIA, BIOVIA, DELMIA, ENOVIA, SIMULIA and more.
Sponsored Content
SolidWorks 2020: Large Assemblies, Faster Performance
February 7, 2020
Enhanced Graphics Performance streamlines workflows for complex assemblies.
Redesigning CAD for Mixed Reality
February 1, 2020
Break old habits while inventing new practices at the same time.
Virtually Trained
February 1, 2020
Still using textbooks and whiteboards? AR/VR-assisted learning is faster, more effective and less expensive.
Consumers Are Hungry for Personalized Products
January 22, 2020
Dassault survey uncovers an increasing appetite for product personalization, raising the stakes for engineers.
Dassault Systèmes Launches "Sustainability Challenge" for Students to Rethink the Use of Plastics
January 14, 2020
The Sustainability Challenge—developed in collaboration with the Prince Albert II of Monaco Foundation—enables students to exercise skills in design, engineering and value proposition creation with 3D digital technology.
RIZE Partners with Dassault Systemes
December 29, 2019
The jointly offered solution will enable users of Dassault Systèmes' 3DEXPERIENCE platform to leverage RIZE 3D Printing technology to build intelligent parts with smarter workflows.
Graebert to CAD Vendors: We Can Take You to the Cloud
December 5, 2019
Graebert conference presents the company's expanded vision for the cloud-based CAD technology.
Improving the 3D Experience
December 1, 2019
SolidWorks 2020 offers a host of new features plus links to Dassault's 3DEXPERIENCE platform.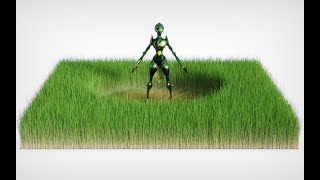 KeyShot 9 with GPU support, new 32-inch holographic display, more
November 14, 2019
Luxion releases KeyShot 9, Looking Glass Factory debut 8K holographic display
Sponsored Content
Optimal 5G Design with Virtual Prototyping
November 7, 2019
5G is not simply an evolution of existing standards, but requires an entirely new approach to cellular device and infrastructure design.
Latest News
XTREME-D Launches New HPC Infrastructure Services in Collaboration with Digital Realty
MC Digital Realty (a 50/50 joint venture between Mitsubishi Corporation and Digital Realty in Japan) will supply 10kW racks from its...
AON3D Launches Industrial 3D Printer Built for the Strong Plastics
It's a high-temperature 3D printer designed to print an expanding array of plastics
Eurocom Offers 28 TB of Storage with 4TB M.2 NVMe SSDs on Laptops
This pushes the storage of Eurocom's high-performance laptops up to 28 TB of total storage space.
Tulsa University Chooses PASS Suite for Academic and Research Purposes
PSRE Co. is pleased to announce participation of The University of Tulsa, OK in the PASS Software Academic License Program.
All posts