Top Story
Podcast: New Frontiers in Engineering Computing
July 15, 2021
In this podcast, AMD's Chris Hall discusses how more powerful CPUs can unlock new levels of engineering performance.
Sponsored Content
Cloud HPC Rising to Meet New Workplace Demands
October 7, 2021
With many organizations redefining the future of work and collaboration, cloud-enabled teams and tools are increasingly the lifeblood of business continuity.
SIGGRAPH 2021: NVIDIA Reveals The Secret Behind Its Keynote
August 11, 2021
At SIGGRAPH Virtual 2021, GPU maker NVIDIA reveals how it uses its Omniverse platform to create digital twins of the CEO's kitchen and the CEO Jensen Huang himself.
Sponsored Content
Making the Case for Advanced Engineering Workstations
July 29, 2021
A new era of CPU horsepower is critical to unlocking workstation performance to meet the needs of modern engineering workflows built around modeling, simulation, and rendering.
Sponsored Content
Podcast: New Frontiers in Engineering Computing
July 15, 2021
In this podcast, AMD's Chris Hall discusses how more powerful CPUs can unlock new levels of engineering performance.
Sponsored Content
The Role of the Cloud in Electronic Design
May 26, 2021
Healthcare technology, electric vehicles, smart phones, computing, industrial applications and consumer electronics are all made possible by an immense global electronics design and manufacturing value chain.
GTC 2021: NVIDIA Launches Omniverse, Develops CPU for Data Centers
April 13, 2021
NVIDIA Omniverse emerges from Beta, CPU codenamed Grace makes debut
NVIDIA Announces CPU for High-Performance Computing
April 13, 2021
Los Alamos, Swiss Supercomputing Center build CPU-powered supercomputers with a focus on AI.
Intel Embree Wins Scientific and Technical Academy Award
February 8, 2021
Intel's open-source ray-traced rendering application Embree impressed the Academy of Motion Picture Arts and Sciences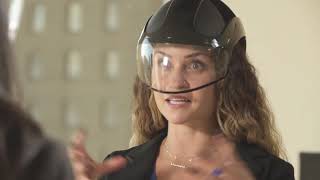 Cool Tech for the New Normal at CES 2021 Virtual
January 18, 2021
AMD delivers keynote touting new mobile processor, virtual CES highlight cool techs for the new normal
Sponsored Content
Editor's Pick: CPU Replete With 64 Cores
October 28, 2020
The company says this newest Threadripper is equipped with abundant storage and memory capacity, and vast expansion capabilities.
SIGGRAPH 2020: Intel Launches oneAPI Rendering Tool Kit
August 24, 2020
CPU leader Intel eases into the GPU-dominated rendering market with with new offering oneAPI Tool Kit
AMD, Lenovo Introduce 64-Core Workstation
July 14, 2020
Lenovo P620 is powered by Ryzen Threadripper PRO Processor
JPR: Discrete GPU Market Grows in 2019 Q4; 2020 Q1 Outlook Tempered by Virus Concerns
March 9, 2020
Add in boards shipment increased in 2019 Q4 but 2020 Q1 likely flat, per JPR
Editor's Pick: There's a New Standard for GPU Price, Performance and Size
August 7, 2019
AMD Radeon Pro WX 3200 GPU is designed specifically for compact-sized workstations.
Superworkstations!
June 1, 2019
Design engineering workstations have become extremely powerful—where does it make sense to invest your IT budget?
Latest News
Editor's Pick: 1-Meter Build Chambers for Professional 3D Printing
There's now an updated version of its ONE large-format 3D printer and a new PRO model with additional features for...
Aras Extends Leadership with Most Agile Release Cadence
Starting with Aras Innovator 14, new platform features, plus any updates to applications, connectors or platform components, will be released together...
Stratasys Advances Personalized Healthcare
Collaboration with Synopsys and Materialise gives customers access to FDA 510(k)-cleared workflows for diagnostic anatomic modeling.
QEV Technologies Uses 3DEXPERIENCE Platform for E-Mobility
Spanish specialist in technology and engineering for electric race cars deploys Dassault's platform on the cloud.
All posts